Back in the 50s, Bolivian Antenor Patiño was one of the richest people in the world, having acquired from his father a huge fortune from the tin mining business. Like any self-respecting billionaire, decided to build a luxurious country house on a hill high above the Cascais, near the Portuguese capital, Lisbon.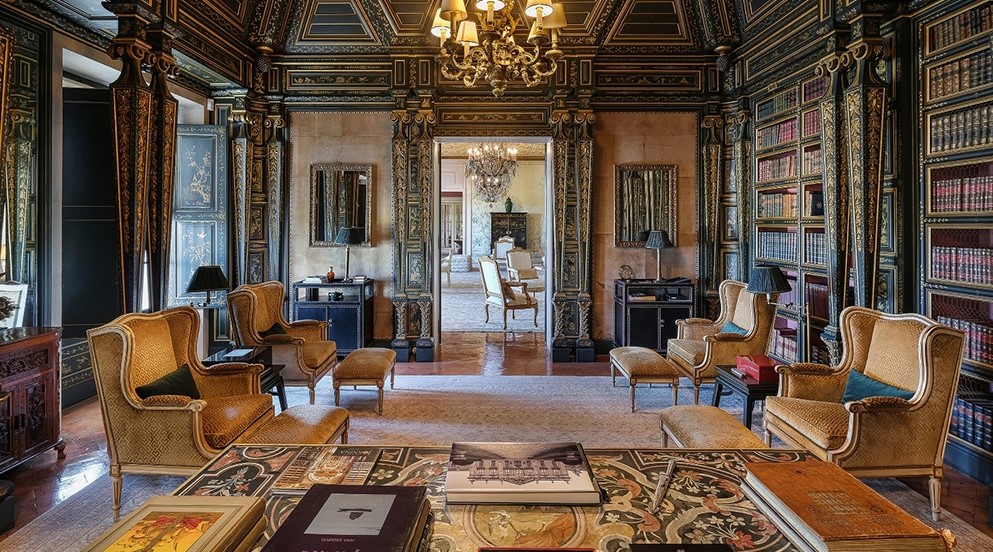 At 36,000 square feet, this is a 14-room palace – hence the name Patiño Palace – with amenities such as a bowling alley, a Roman-style swimming pool, a mini-cinema, and a library inspired by his Biblioteca Joanina.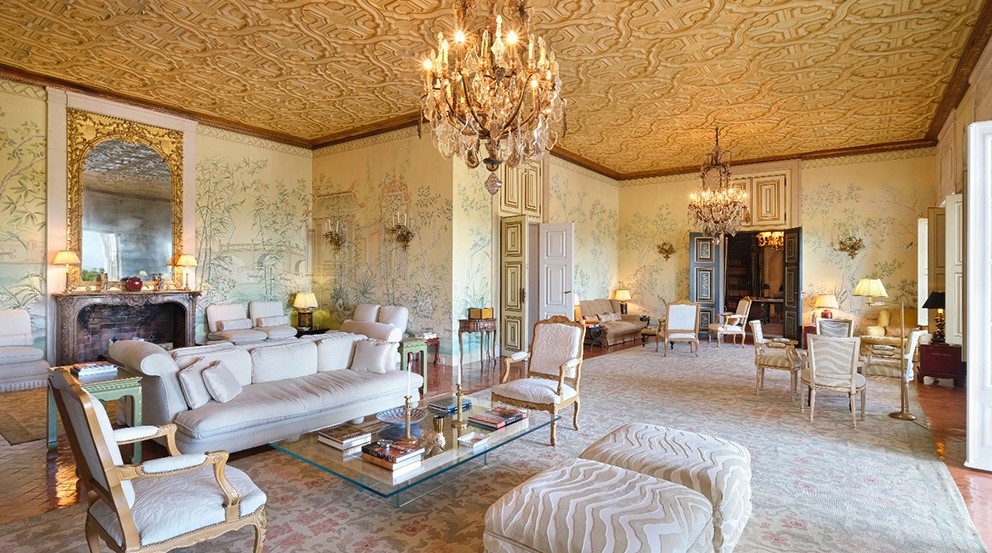 Antenor and his wife Beatriz did not miss the opportunity and organized some monumental parties that went down in history. The legendary "Party of the Parties" in 1968 had over a thousand guests and A-listers such as Audrey Hepburn, Henry Ford, Rothschilds, and the Niarchos family. The eye-catching main house with its impressive tiled roof and imposing arched façade overlooking the manicured gardens inspired by 18th-century Portuguese architecture. Inside we distinguish the very high wood-carved ceilings and walls are decorated with murals and hand-painted tiles dating from the 17th and 18th centuries.
Following the death of Beatriz Patiño in 2009, the palace was acquired by a local bank and recently by a multinational company that used it as a private exhibition center. Today, 39 years after Patiño's death, the mansion is available for purchase again for the not insignificant amount of 23 million euros.