More and more often we find rare classic cars in excellent preserved condition going under the hammer, attracting attention from the very first moment. The competition is immense but German automaker Porsche sometimes seems to be "ahead" in demand and there is no better example than the 550 Spyder below offered by German luxury car dealership Schaltkulisse. It may have rolled out of the factory some seven decades ago but it remains just as beautiful – if not more so – today since the day it hit the streets.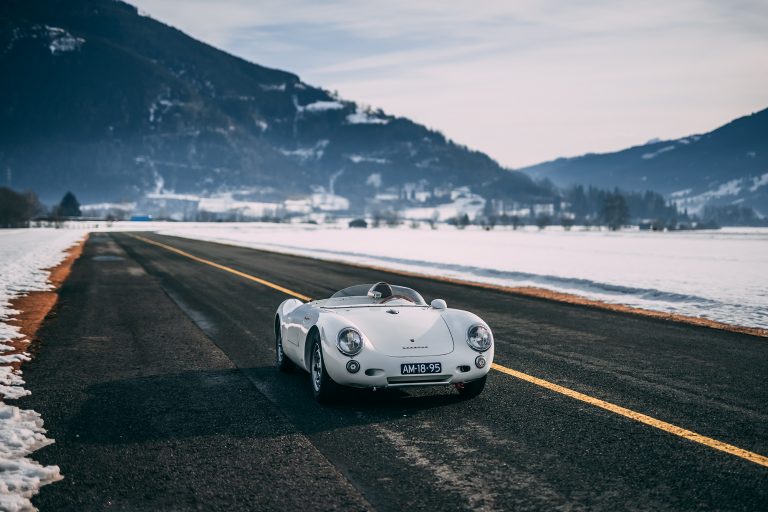 First introduced to the public at the 1953 Paris Motor Show, it was the first official race car from the Porsche factory in Zuffenhausen. Its purpose was to stand out in speed racing, which is why this magnificent Porsche has all the features that would ensure it could beat even faster competitors.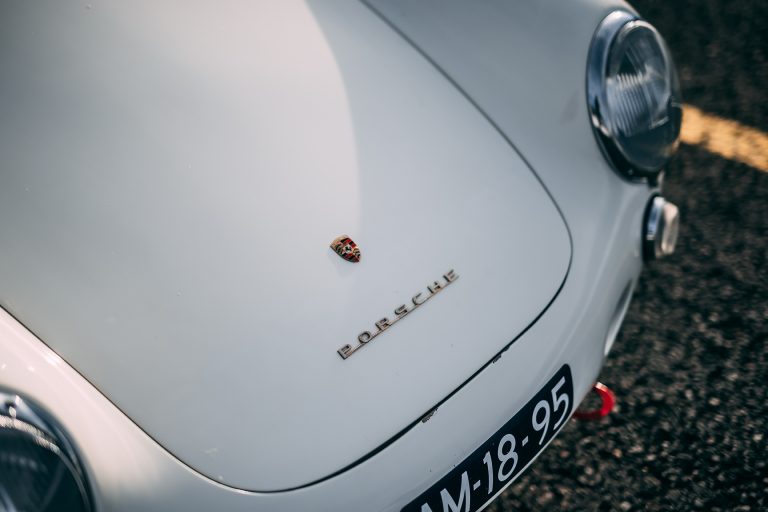 The 550 Spyder you see here is the penultimate of 32 examples that left the factory in 1956 and was built especially for John von Neumann, owner of "Competition Motors" (a Porsche dealership in California with its own racing team). For this reason, you will notice some special modifications to its exterior appearance. This model was a milestone for "Competition Motors", as it made it known around the world, and as a result, many of the company's signature models were subsequently driven in racing by legendary drivers such as Ken Miles, Phil Hill, Jack McAfee and Paul Richard "Richie" Ginther.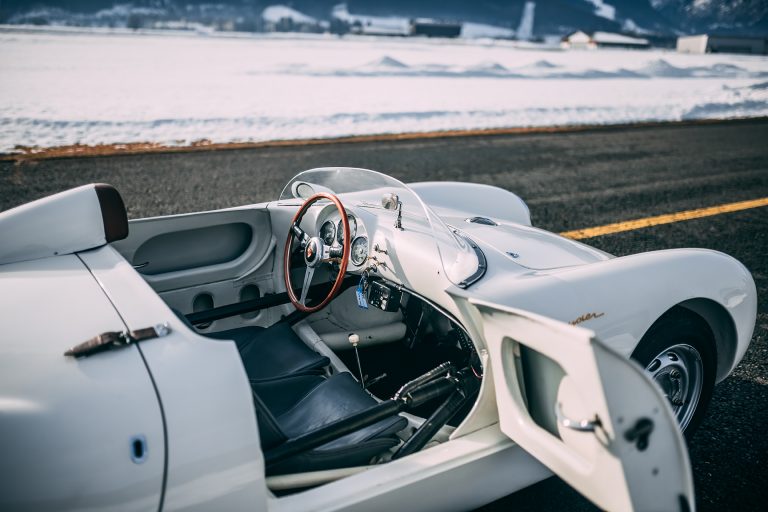 Eventually, however, the vehicle found its way into the hands of driver Jack West, with which he took part in more than 20 races, winning big. After that, it spent several years in Ken Miles' garage until it ended up in Albert Westermann's famous Porsche collection. In fact, Westermann himself used it to race in the 2009 Mille Miglia. The price is currently only available on request from the official Schaltkulisse website. One thing is for sure, the story behind it will skyrocket its selling price.