Founded in 1829, Tricker's is England's longest-running shoemaking brand, and its every pair of boots & shoes is being produced from start to finish in its Northampton factory.
Tricker's for Burberry collaboration, which debuted as a part of the Winter '23 collection, brings together these two iconic British brands to create a footwear collection based precisely on their shared heritage of craftsmanship & expertise.
Inspired by the original country Tricker's shoes, the collection for Burberry consists of brogues, Chelsea boots and Derby shoes in a variety of colors and designs – the sole and upper part are traditionally stitched with leather insoles so that each piece can be repaired , making them suitable for many years of use. All shoes bear a characteristic rubber sole, which gives them stability and durability in various conditions.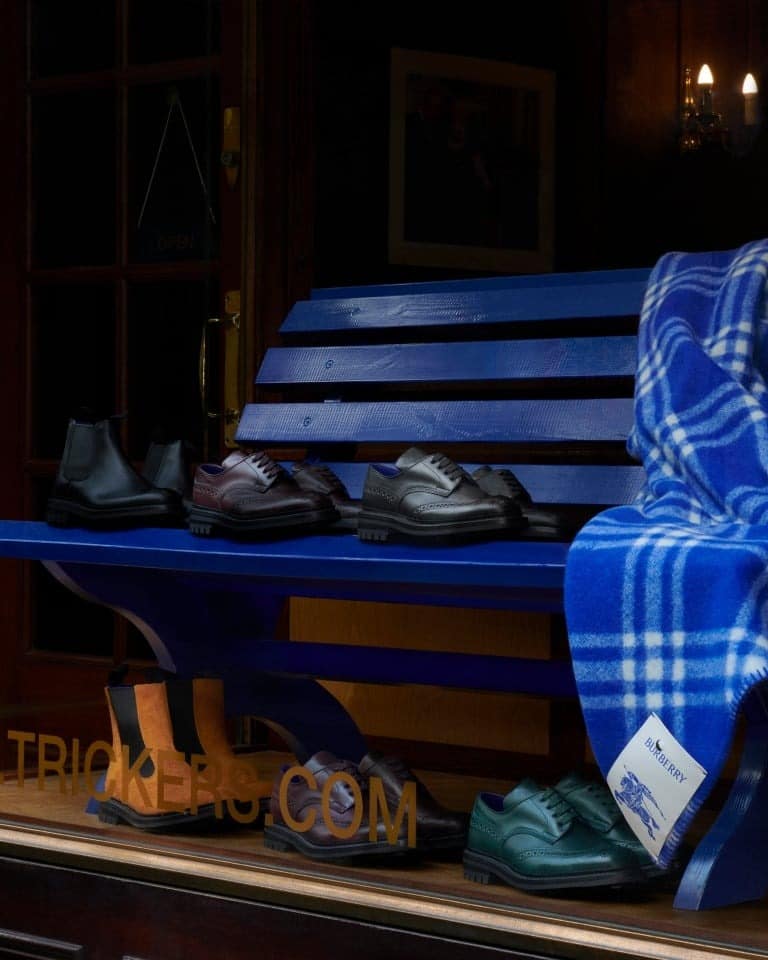 Photos Courtesy of https://www.burberryplc.com/