Charade is a 1963 American romantic comedy produced and directed by Stanley Donen. It has been characterized as the best Hitchcock movie that Hitchcock never made, while at the same time it spans three different film categories: thriller, romance, and black comedy. It was filmed in Paris and was performed by Henry Mancini sensual music which raises the outcome to a higher level.
Regina Lambert (Audrey Hepburn) when she returns to Paris from her vacation at a French Alps ski resort, finds her husband murdered. She was told that her husband sold all his belongings for $250,000. Trying to figure out what has happened, Regina comes in contact with mysterious people from her husband's past, who are looking for the missing fortune, too. Aware that her own life may be in danger, she appeals for help from the US Embassy. Then, on her side, appears Peter Joshua (Cary Grant), a charming but mysterious man.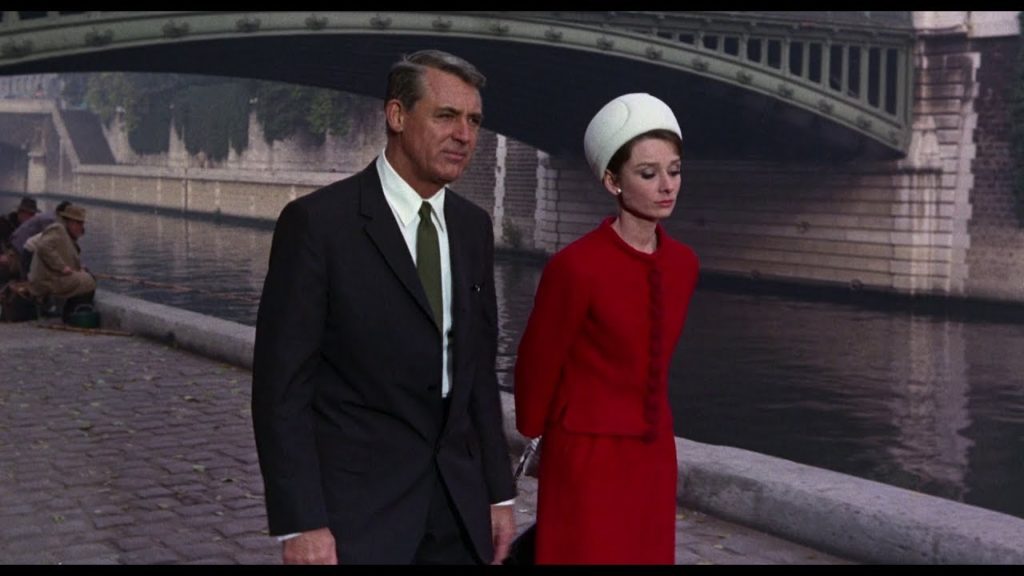 Charade has several scenes of violence, but they are leavened with the generous help of spoofery. A special film that was filmed in cosmopolitan locations and emerged through the imposing interpretations of Hepburn and Grant, does keep the viewer's interest undiminished.