The long-awaited I.C.E. St Moritz was a great success again this year as the race attracted a variety of dream cars. With its history dating back to 1985 when a group of Scottish and British athletes descended on St. Moritz in their vintage Bentleys to celebrate 100 years of the Cresta Run. Part of the celebration took place by driving their cars around the racecourse over the frozen lake of St.Moritz. Among the stunned spectators was the founder of the current ICE race, Marco Makaus, with this scene sparking his imagination. A trial version of the race took place in 2019, with the concept and design being refined over the 2 years of the pandemic.
Finally, in February 2022, The I.C.E. St.Moritz officially opened the curtain by successfully staging the event. This year's event saw a record number of participants with over 11,000, including drivers, collectors, the public and media from all over the world. The warm winter weather had almost compromised the event – and while the ice was eventually found to be safe enough to accommodate dozens of cars and thousands of people, spectators strolled carelessly across the snowy backdrop, enjoying some of the greatest four-wheelers performing flawless pirouettes on the icy surface. Distinctive presences such as the Lincoln Indianapolis from the Pearl Collection, designed by Boano in the 1950s, and one of two Mercedes-Benz C111-II V8s, captivated all eyes.
Arguably the most impressive concept car at The ICE, was the mythical Lancia Stratos Zero HF. Designed by Marcello Gandini for Bertone in 1970, the wedge-shaped vehicle looked as if it had just descended to the ice from the stratospheric hypersphere. Owner Philip Sarofim rightly claimed this year's "Best of Show" trophy for daring to bring the game-changing car to the Alps – and even driving it on ice for a few laps.
More specifically, the categories and their winners are as follows:
– Open Wheels: Maserati 420M/58 "Eldorado" 1958
– Barchettas on the Lake: 1955 Ferrari 500 Mondial Series II
– Le Mans 100: 1958 Ferrari 250 Testarossa "Lucybelle"
– Concept Cars & One Offs: Lancia Strato's HF Zero of 1970
– Queens on Wheels: Bentley S1 Continental Drophead Coupe of 1958
What stood out was the appearance of some hard-to-find cars such as a 1925 Bentley 3-liter and a Ferrari 365 GTB/4 Daytona Group 4 of the 1970s, whose owners, wanting to commemorate the 100th anniversary of the legendary race, recreated the famous Le Mans start – by sprinting up to their cars. Personalities such as English racing driver Gregor Fiskens breezed past in an AC Cobra 289, with attendees admiring the winner of the 'Le Mans 100' category, the iconic white Ferrari Testa Rossa Lucybelle that raced in the 24 Hours of Le Mans in 1958.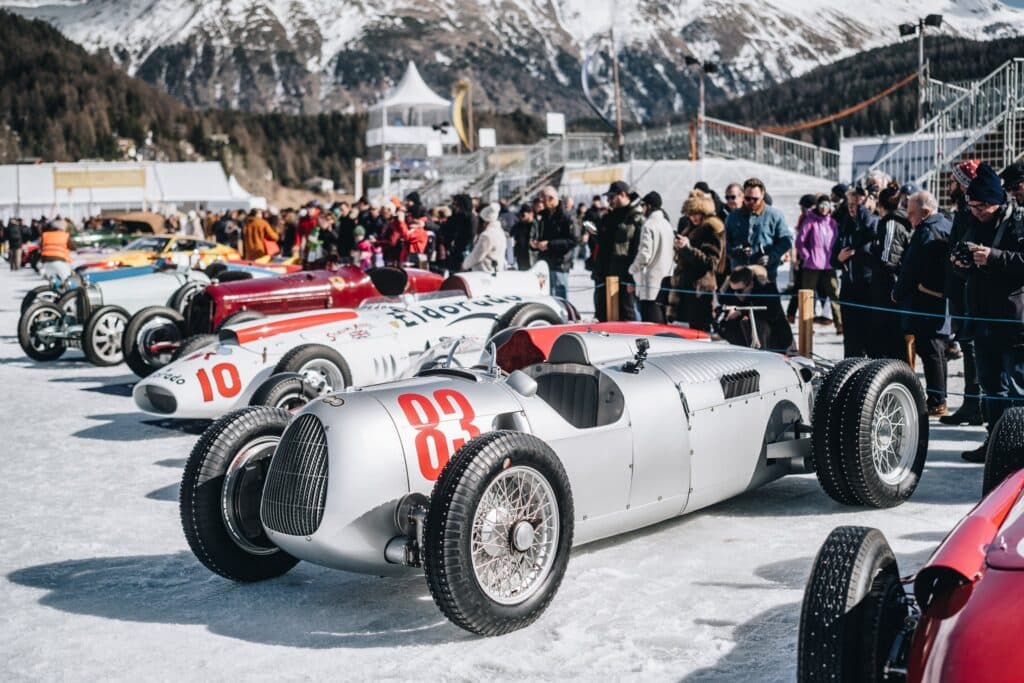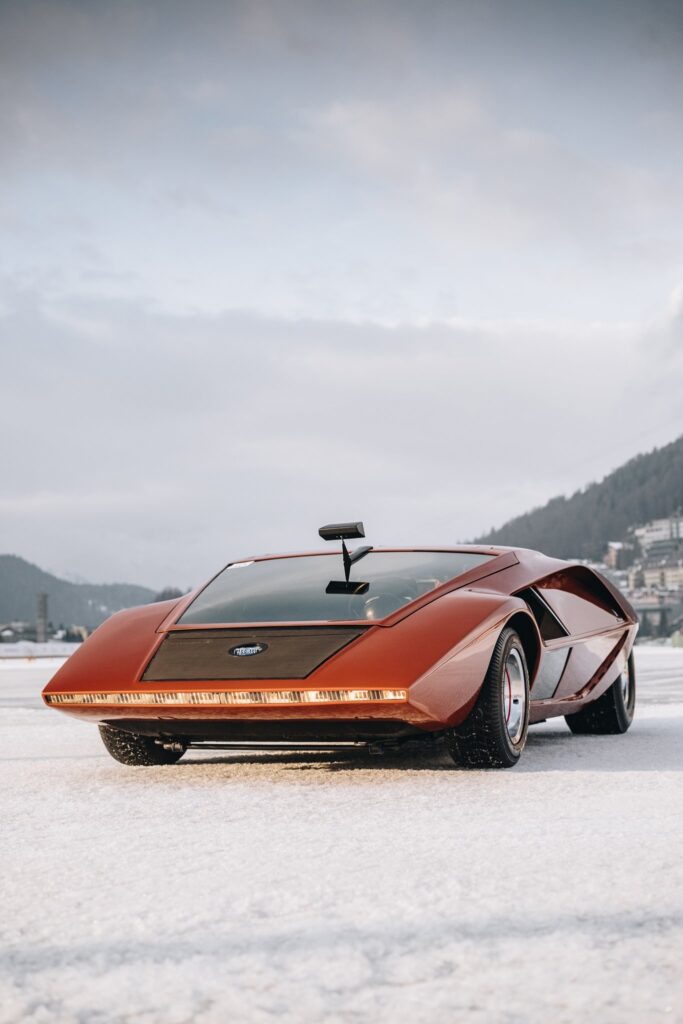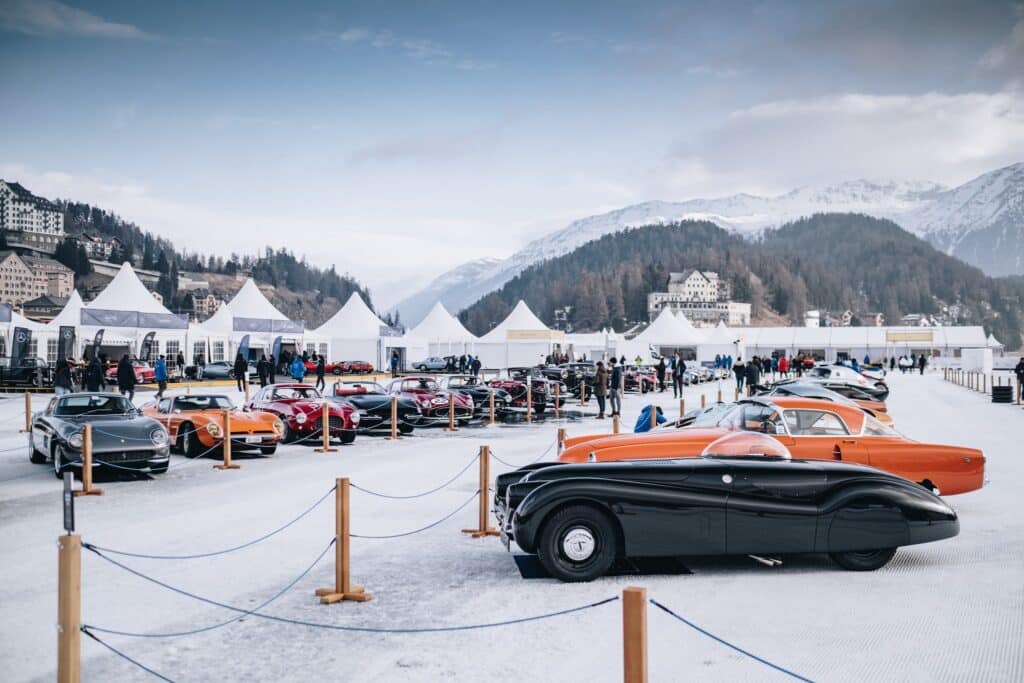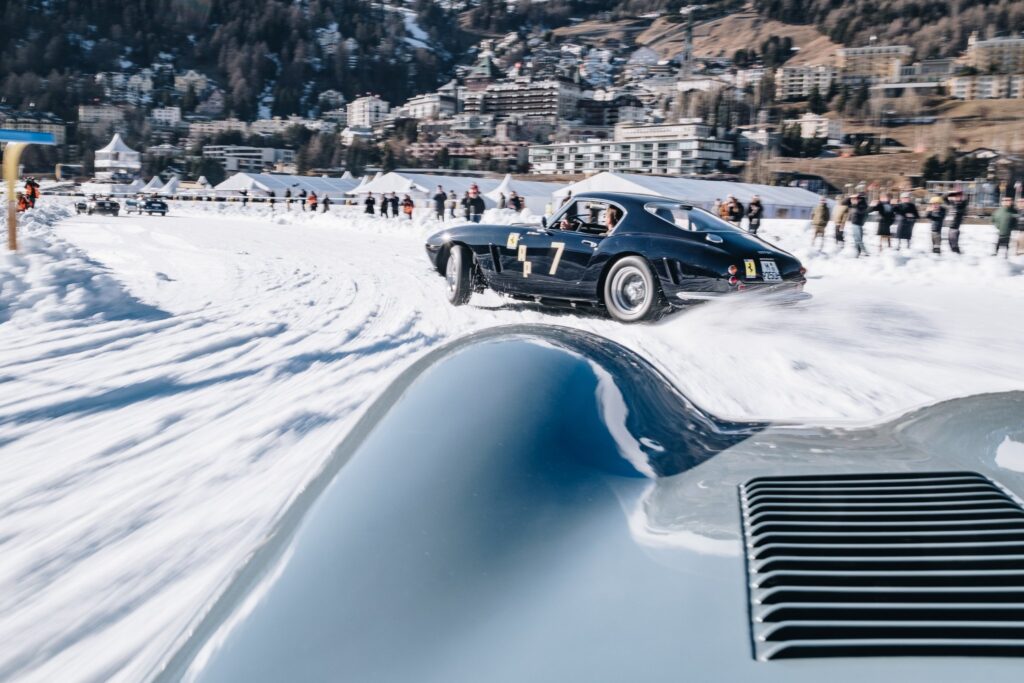 All photos by Blazej Zulawski