At the top of the mountain, in the sacred valley of Cuzco in Peru, Natura Vive has created for lovers of mountaineering and wildlife, a hideaway different from what we are used to.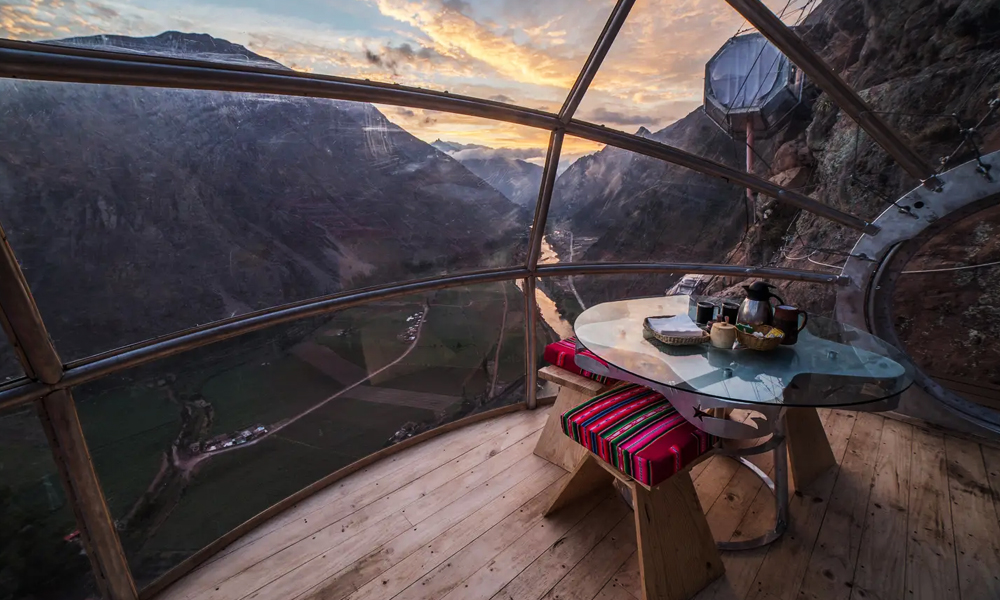 This particular resort includes three transparent pods with a maximum capacity of twelve people, which give you the opportunity to sleep among the stars in a suspended bedroom, overlooking the epic nature scenery around you. In order to reach the 'Skylodge', you will either have to climb the mountain or traverse some particularly dangerous trails.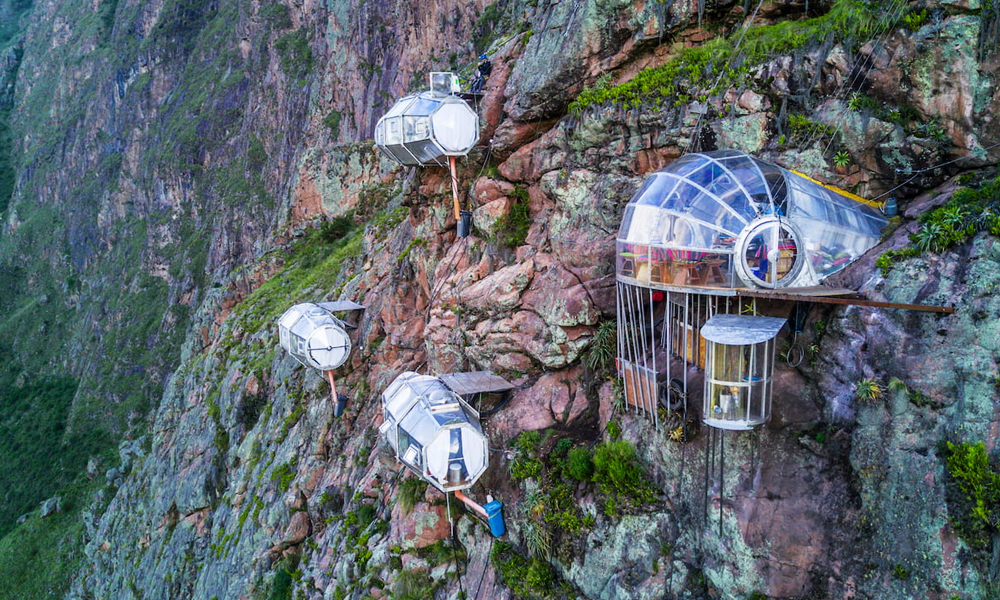 The climb may be difficult, but the final destination will certainly reward your efforts and fear.