In architecture, when luxury and craftsmanship are combined in a natural and refined way, the overall result can be unique. One such case is Casa Cortina, located in Dolomites and created by the architectural firm Outline Studio 74. With spectacular views of Cortina d'Ampezzo, this residence stands out for its alpine architectural design and the modern elements with which it has been enriched.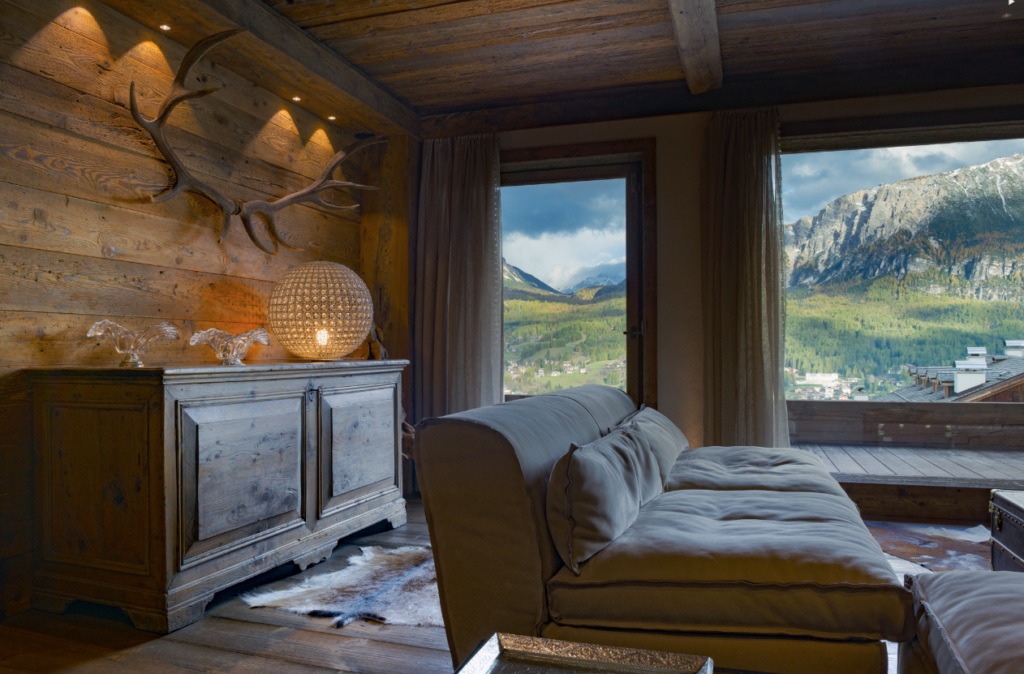 Wood dominates all the interiors while small details of stone and fabrics create a sense of different architectural styles that complement each other. On the one hand, the classic alpine footprint of the Dolomite Queen and on the other, the linear character of modern interior design.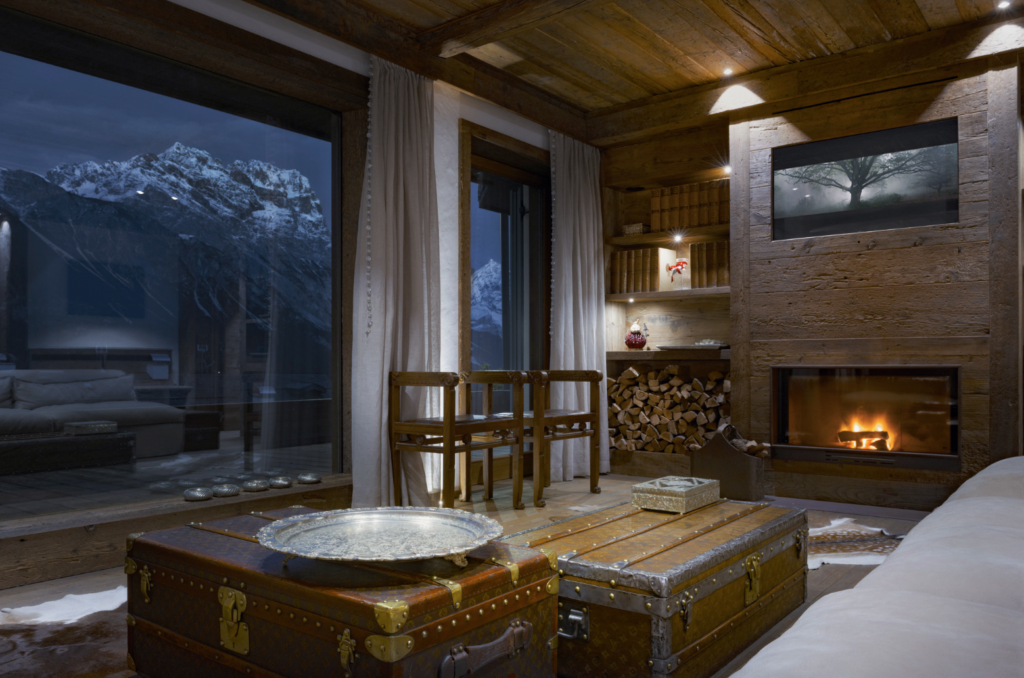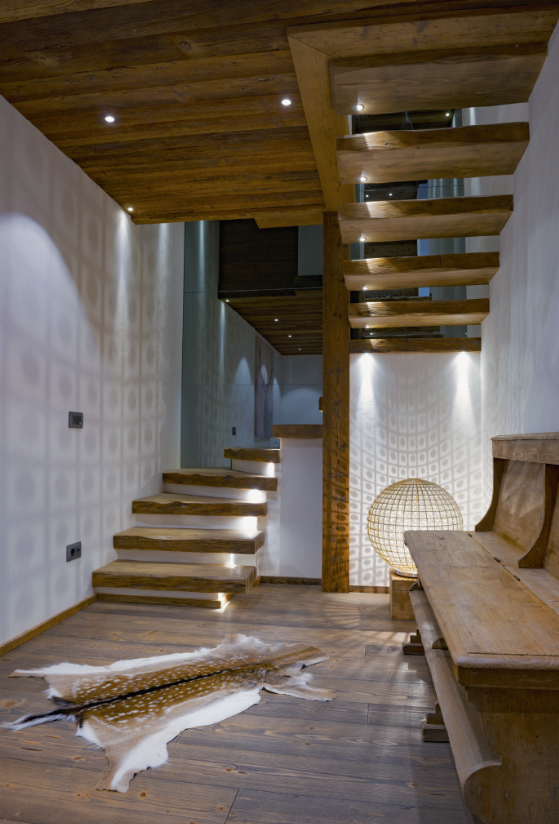 The large windows that reveal the impressive mountain peaks of the Ampezzo Valley stand out in the room. In the living room, among the soft white leather sofas and leather rugs, two large trunks that serve as tables, signed by Louis Vuitton, dominate, taking us back to the 70's as the presence of a deer antler on the wall reminds us of the location in which it is located.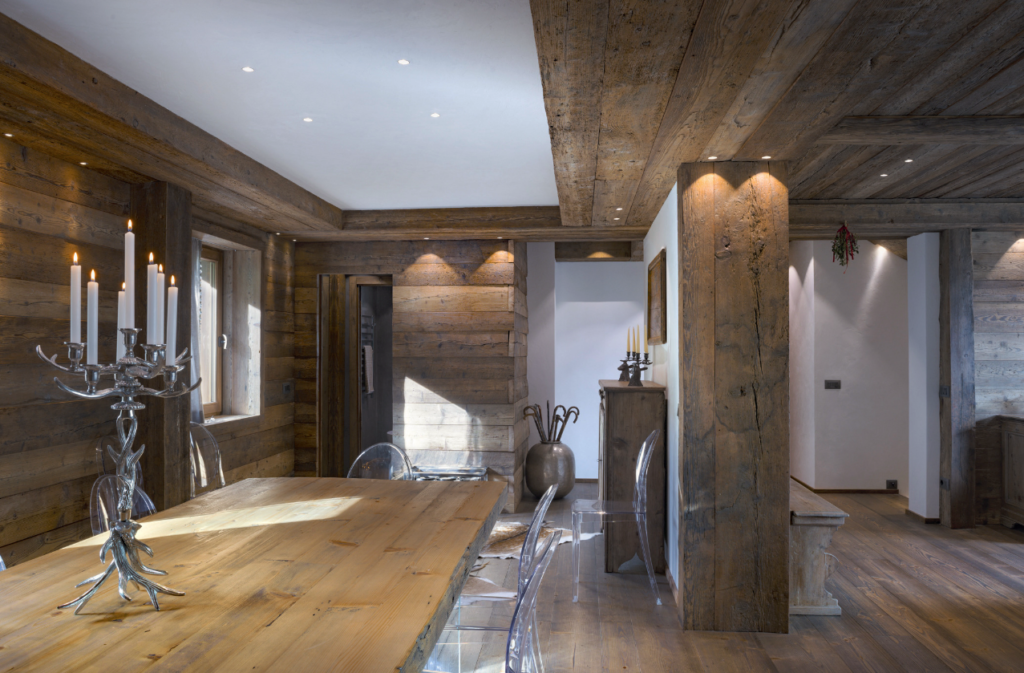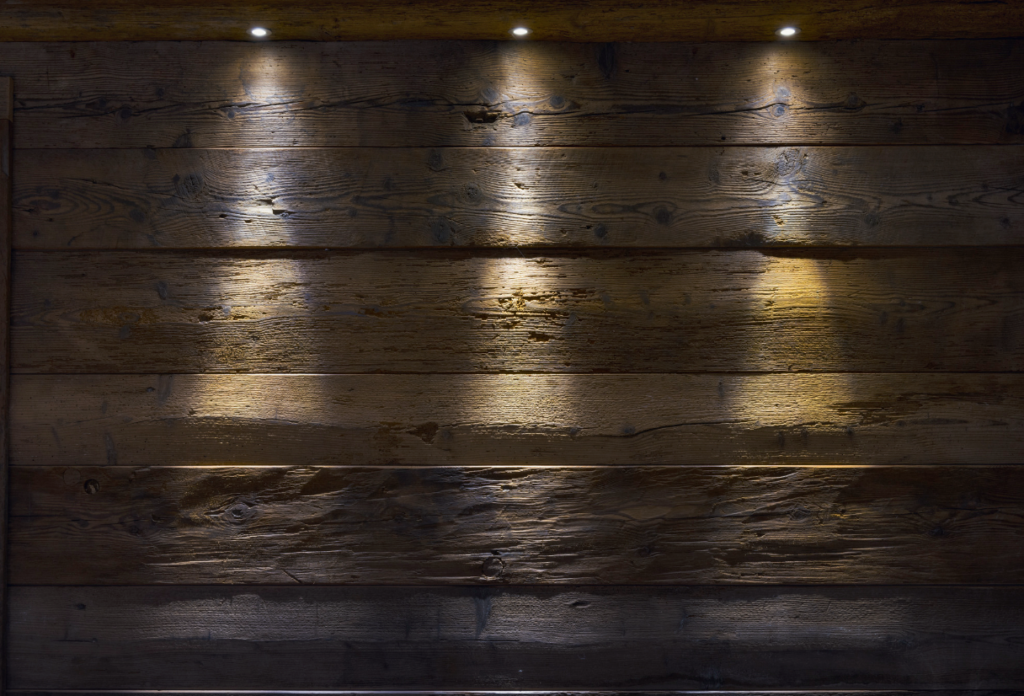 Photo Credit: Nicola Bombassei