On the "island of the gods", Indonesia, and specifically in Bali, we find a residence with traditional local architecture, Villa Rumah Fajar. A project curated by Studio Jencquel, it is a genuine example of the authentic and unpretentious luxury that characterizes the island.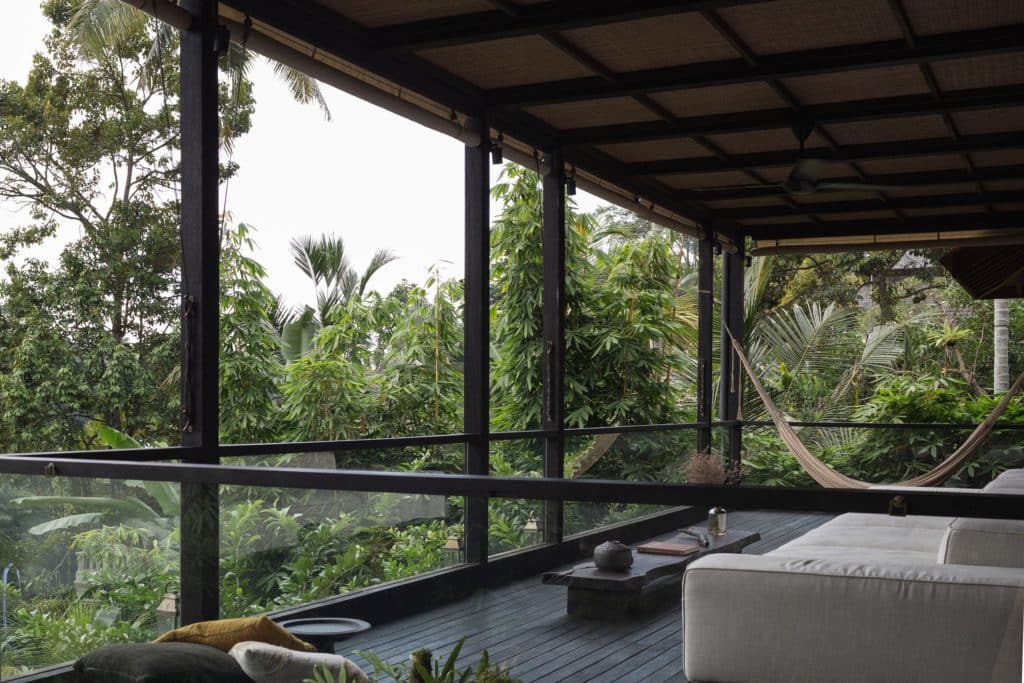 Immersed in the lush vegetation of the local jungle, the house is a modern reinterpretation of the traditional Balinese house. Built on a hill overlooking the majestic mountain and Agung volcano, the building reverently follows the principles of vernacular architecture. With black lava stone and red brick as basic materials, the whole design seems to pay homage to the Agung volcano. Villa Rumah Fajar spans two floors and 400 square meters.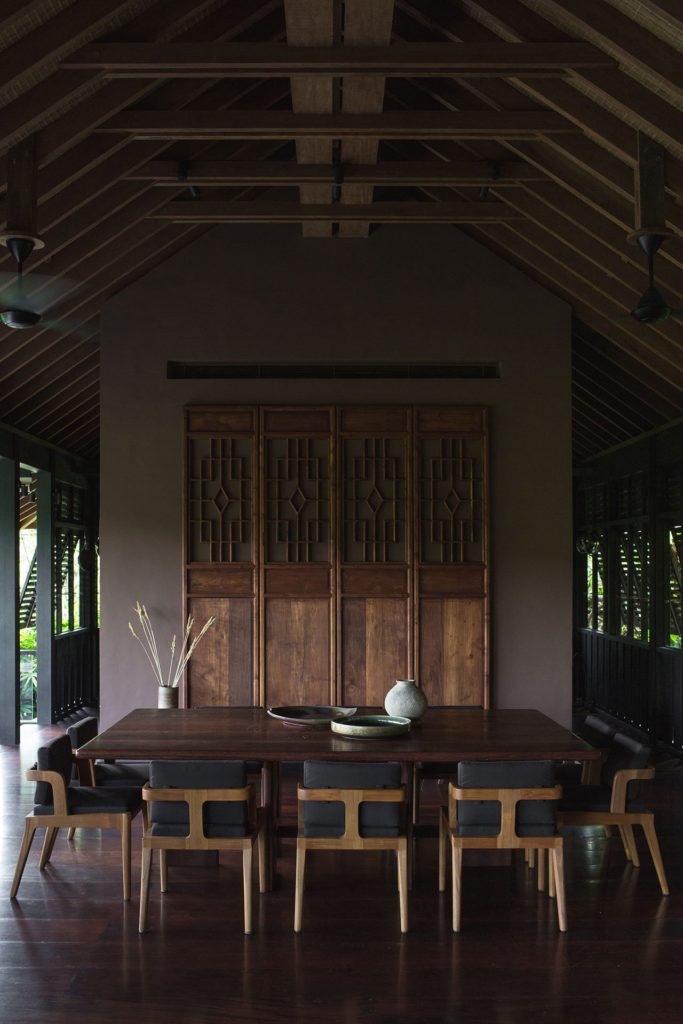 The balconies and terraces are designed as a continuation of the interiors, with sofas, hammocks and sun loungers creating an atmosphere of relaxation. From there, guests have the opportunity to admire the pristine surrounding landscapes. At the entrance of the house you will also find a collection of statues and a path that, according to local tradition, helps to remove evil spirits.