Italy has many features that make it a unique destination and one of them is the opportunity to drive a vintage collector's car with an open top on the Italian Riviera, like something out of an Italian movie.
And there is no more iconic Italian model than the Fiat 500 Jolly, which Hertz Italy offers for hire. The model is part of the Icon-e project by Garage Italia, which gives new life to classic cars by transforming them into all-electric models, while retaining the design that made them famous worldwide.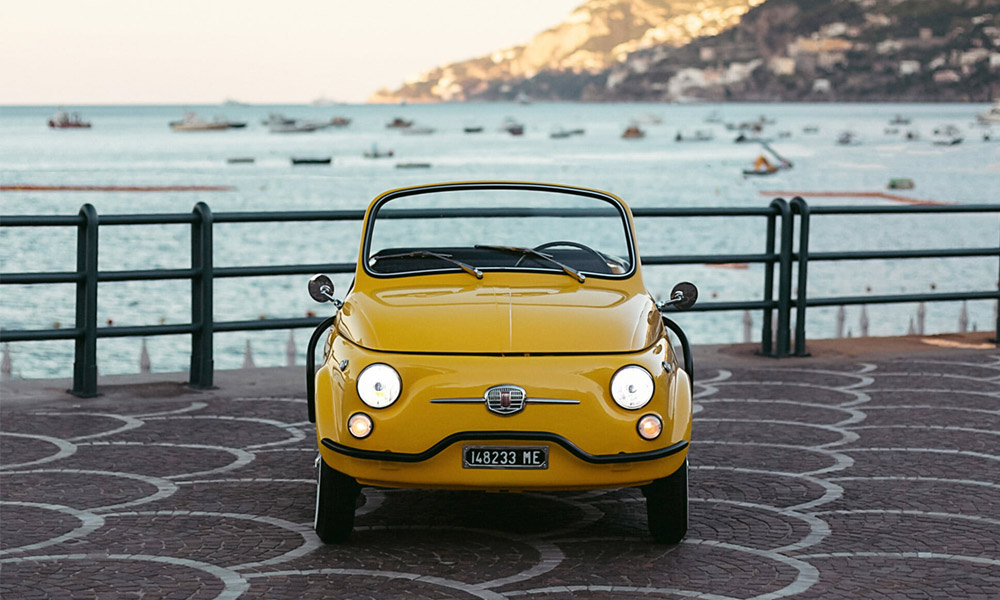 In a perfect combination of past and present, the Fiat 500 Jolly with its open roof and no doors invites sun lovers to drive slowly by the sea, with a picnic basket of prosciutto and Italian wine in the back seat.