At the edge of South America, Colombia is a destination that constantly dances to its heritage.
The rich cultural heritage of handicrafts is as diverse as the country's landscape, and varies between regions, which is echoed in Lucia Echavarria's personal anthology.
"Magnetic Midnight Maison: A personal anthology of Colombian craft" is presented at Mayfair's Lamb gallery in London, and is an installation of the first furniture collection by the Colombian designer. Always fascinated by the material culture of her own nation, Echavarria presents the work of more than 80 artisans from ten regions of Colombia, specializing in 12 different craft styles and techniques.
After three years of research, Echavarria has assembled 120 pieces in this collection. Relying on artisan collaborators to create her designs, research defines her practice from lounge items such as chairs, sofas and ottomans, to lamps, table screens and even backgammon boards.
Echavarria plays between modernity and tradition, combining conventional furniture making using wrought iron, carpentry and inlay, with traditional techniques such as straw marquetry, Werregue weaving and Sikuani wood carving.
The collection has a deep respect for preserving cultural heritage, by celebrating tradition and not conforming entirely to modern methods, allowing the beauty of individual craftsmanship to shine through.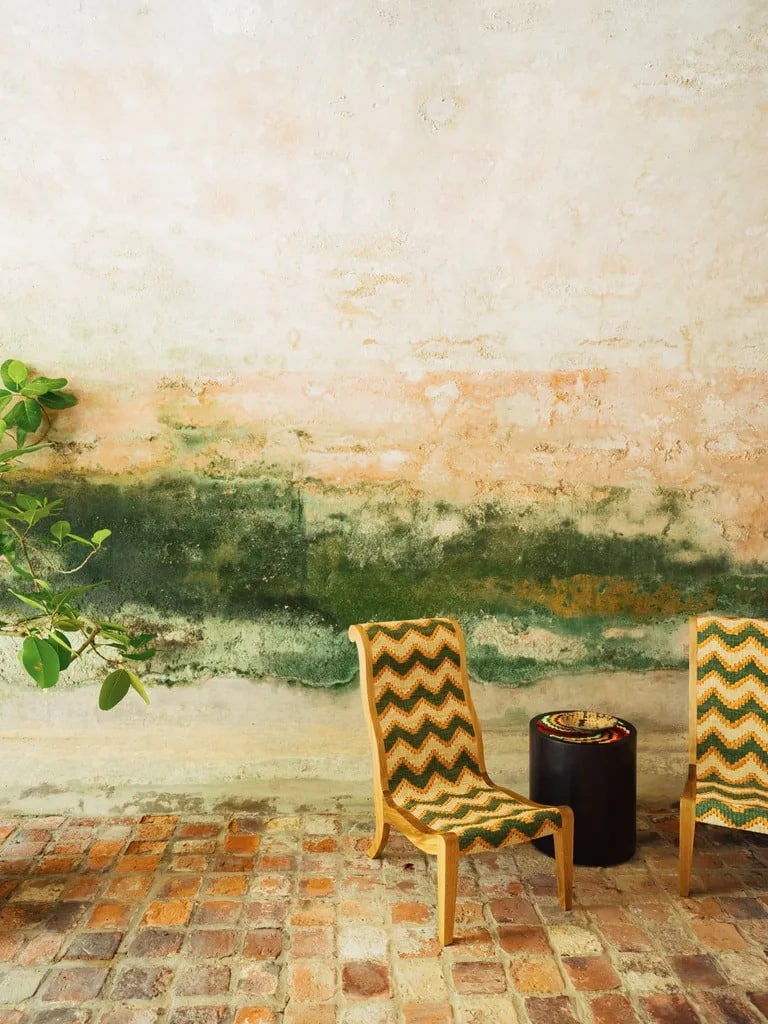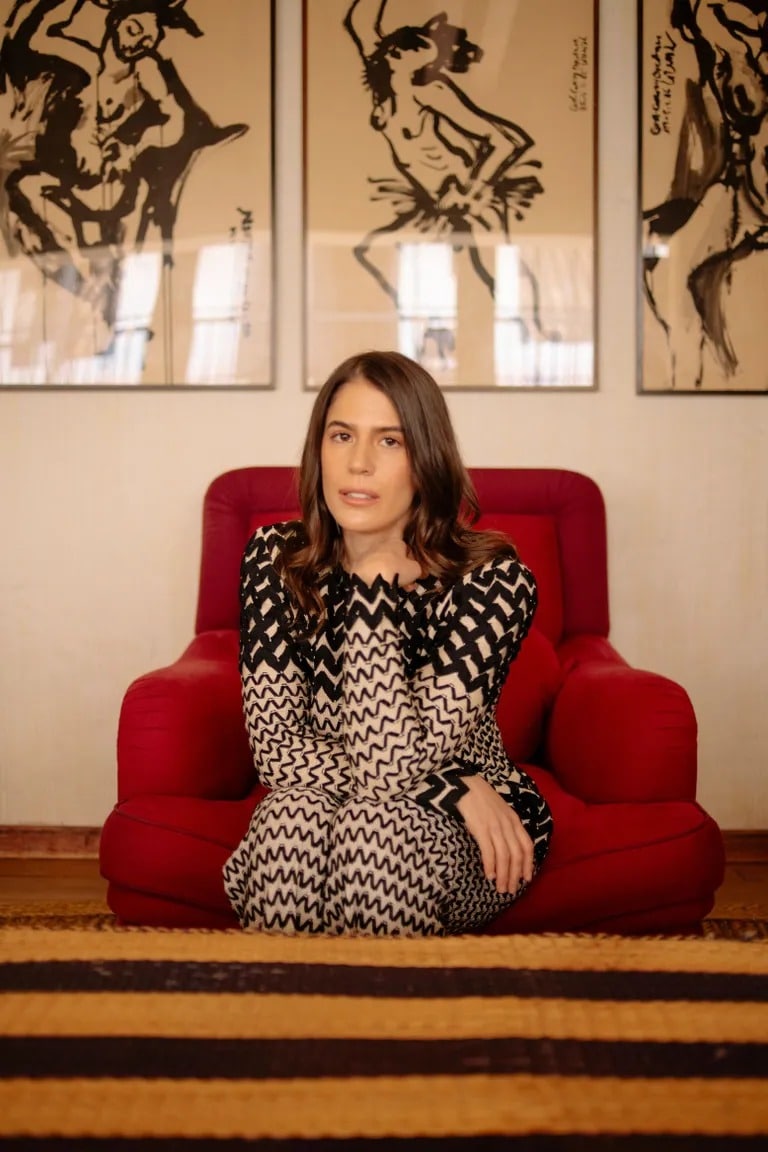 Photos by Tinko Czetwerynski