Lightness, dynamism and retro atmosphere: a perfect summary to describe Asteroid City. It is the exhibition based on the latest film of the same name by Wes Anderson, which can be visited at Fondazione Prada in Milan until 7 January 2024 in collaboration with Universal Pictures International Italy.
The setting is the American southwest of the 1950s with land speculators who enter the desert, with courage and their scientific inventions. The director takes the visitor on a journey to a town called "Asteroid City" – supposedly in Utah – known for a meteorite crater.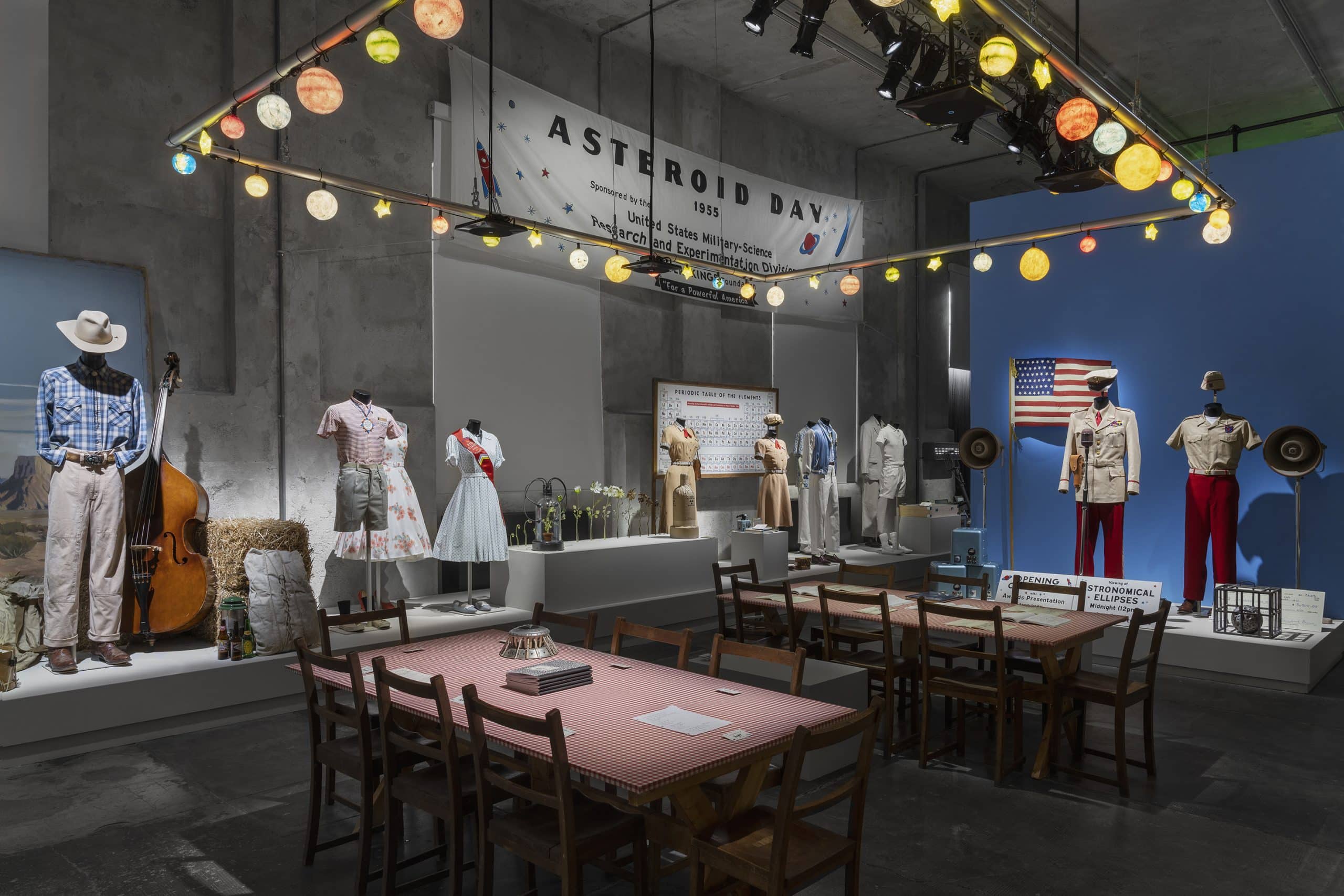 The sets, objects and costumes presented on the exhibition are original to the set, such as the telephone booth, the reproduction of the alien, the camera, the brochures and the snack machines and more. It seems to be in a typical remote American landscape with a diner, garage, motel, rocky mountains and cacti.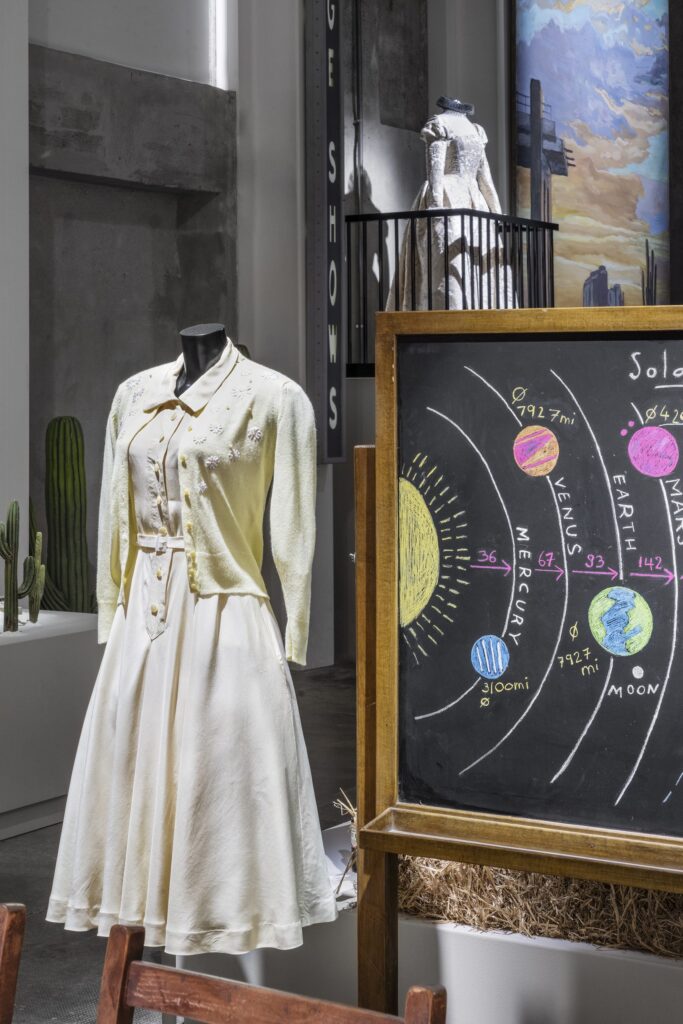 This exhibition/film describes a dreamlike place, filled with pastel colors, from which one contemplates the universe: love and solitude, pain and hope, the meaning of life and death, all seemingly seen through a child's eyes.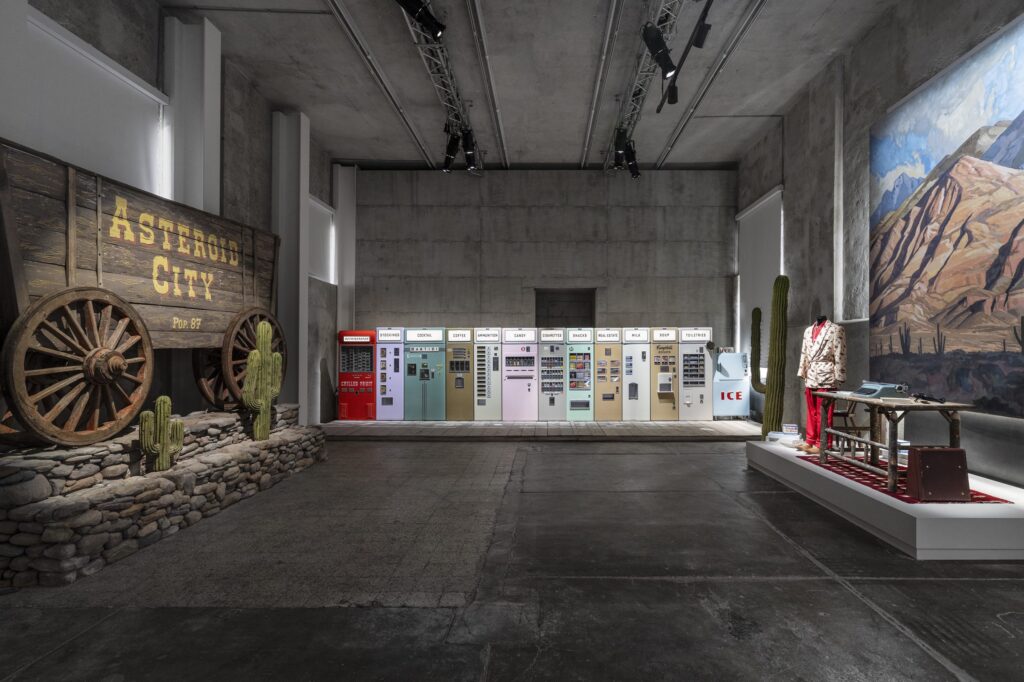 Photos by Delfino Sisto Legnani