by Giannis Valavanis
In anticipation of developments and having no reason to move from the beach of Agia Anna in Kalafatis, we have thrown ourselves into the inside entertainment and analysis of cigars, spirits, cocktails and generally everything to do with entertainment in the home and "well-being", at least among us we can still put on music. After some evening outings without substance, due to lack of music and limited hours, 12.30 would not let me enjoy it, we came to the conclusion that apart from the fun of "visual peradventure" there was nothing else. Besides, half of the shops in town were closed due to the opening hours and the limited number of customers. So they decided to postpone their start until later, and probably from the sound of it somewhere around here with the extension of the opening hours and the start of the 'background music'.
On such an evening of contemplation and analysis, gossiping in the vernacular, we started tasting cocktails by getting our feet wet in the sea and smoking a Habanos as usual under the full moon, manly company of course, such a day women are contraindicated, due to unexpected deviations, with our friend bartender and old companion, who this year the ball is rolling and we are working together, Peter Stathis. We chatted at the Old Fashioned Coktails that afternoon, analyzing their tasty and historical developments but also tasting a new rum at the same time. The Old Fashioned types are the pioneers of today's cocktails and they were very simple, an alcoholic base, meaning even different spirits of any kind and origin, with some homemade bitters, to be precise and in terminology, water and sugar, all around 1800, taking the name cocktail. We created with Peter's recipes a homemade Falernum bitter and with a new Cuban rum our own Rum Fashioned. Eminente 7 anos, new rum from the crocodile island in Cuba, ideally aged and with the right aromas to mix with my friend's bitter for the perfect result together with the oils of an orange slice, simple stuff. Very aromatic rum, much more aromatic than Habana Club but also much easier, with aromas of cinnamon, caramel, and dark chocolate, with notes of tobacco, chocolate and fruit and a spicy and intense finish in perfect harmony with the bitter's balanced recipe of sugar, lime and other secret ingredients. Falernum bitters don't tell you what they are, find something for yourself.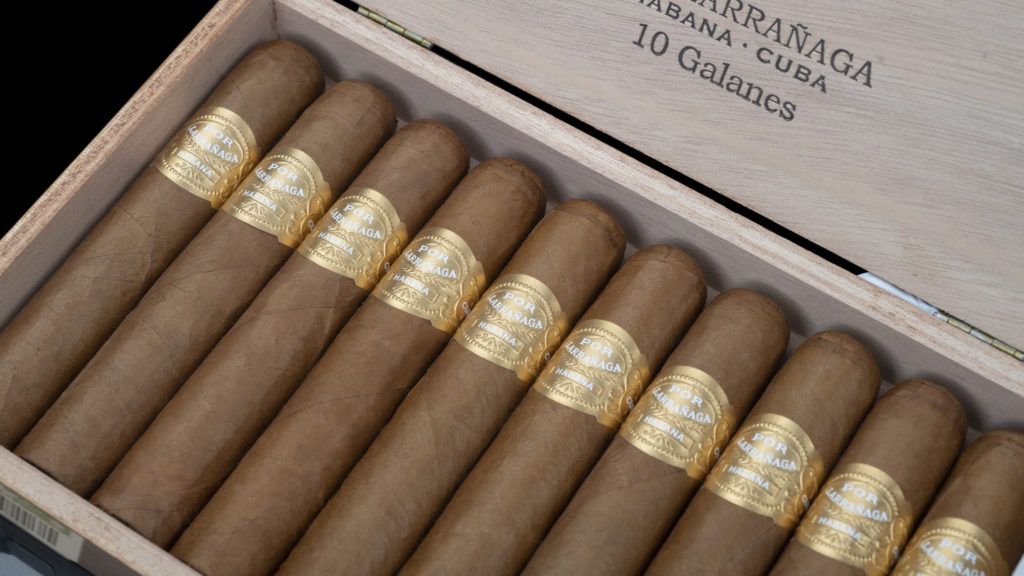 Por Larrañaga Galanes. "What is this" a friend asked me on the phone, "a new label they've put out in Cuba?" As our ancient ancestors who were wise said, 'penniless artifacts are devised'. From 1834 in Havana, 94 in O'Reilly and then in different factories, Ignacio Larranaga operated continuously until 1990 when for various reasons, probably also due to the economic situation in Cuba, production was dramatically limited mostly to machine made cigars and in a few countries among which Greece was not. This one of course is not machine made and retains the aromas and impeccable quality of its predecessors. With a length of 120mm and a 52 ring gauge (20.47mm) this is a representative Habanos of Por Larrañaga that continues the reputation of the brandy in more recent times, with very aromatic notes and a very strong caramel aftertaste and very strong tobacco flavors on the finish, which I imagine with a similar aging will be even more enjoyable, I will leave it and come back in three years more or less.
By the end of the cocktails, cigars and the noble recollection of facts and quotes, no gossip we said, we drank the whole bottle in various versions, smoked our cigars until the next time we hope to do all this after music and also on a proper night out, to see some people open both our eyes and our hearts after all this pressure.