In 1968, while Italian students were burning flags, occupying universities and demonstrating against capitalism and patriarchy, a group of handsome young men, also from Italy, were conquering the French Riviera.
By Kelly Stavropoulou
You would recognize them from a distance, from their unbuttoned linen shirts, the vintage watches on their wrists, the champagne glasses in their hands, the ease with which they moved in the most famous clubs of Saint-Tropez. They were Les Italiens. The four-man team of jet-set playboys who made dolce vita their dogma and walked around with beautiful women, from Milan to Saint Tropez, consisted of Beppe Piroddi, Franco Rapetti – also known as the Prince – Rodolfo Parisi and of course the leader in a sense, Gigi Rizzi. Italian socialite Pilar Crespi Robert had said in an interview with Vanity Fair: 'These beautiful, sunburnt Italians were the most glamorous thing you could meet, from Capri to Saint Tropez. They wore leather trousers, chest-length shirts and gold chains around their necks. They were straight and every woman of the time wanted them." Gigi Rizzi himself had commented: "We had to prevail over the millionaire regulars to conquer a woman, with only our face and style as our only assets. This made the invitation even more exciting!" As well as, "I danced barefoot on the tables to enjoy each night. I never cared about the next day."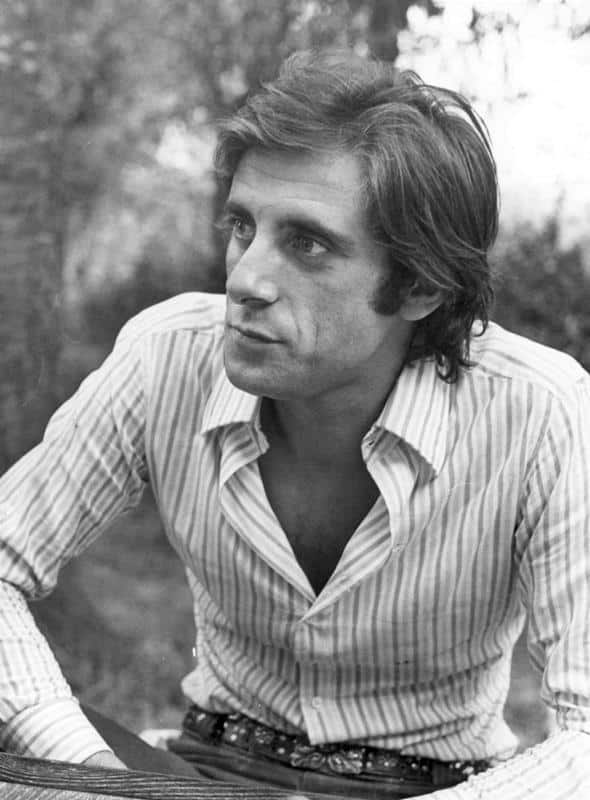 Champagne and caviar were admittedly not habits that Gigi Rizzi, the third of four children in his paternal family, born in Piacenza in 1944, learned at home. As he approached adulthood, in the 1960s when Europe was tottering, he found no reason to rebel against the establishment of the time. He found it more useful to fight conformism in his own house. In the late 1960s, on the Côte d'Azur, he found the meaning he was looking for, the field in which he felt himself. He had no Ferrari, no Rolls Royce. He usually took the train to his promised land. But when he arrived, if he hadn't run out of money, he would invest it in a Negroni. He stood out in the bars. Few people would not notice his eccentric style with the gold chest medallion that showed through his shirt with its permanent three unbuttoned buttons, the sleek black socks, the leather loafers.
As she has described years later: "At 24, in this French land, I felt I was making my own revolution, drinking Cointreau with Johnny Halliday, playing football with Gilbert Bécaud in the afternoons in the Place Delice. I look back and see Saint-Tropez, the endless nights between Escale and Papagayo, and the regulars rewarding the exploits of Les Italiens." As arrogant as this periwinkle sounds, the legend of Les Italiens in Saint Tropez is an undeniable and documented fact. They were those charming men who could capture the hearts of sought-after women by keeping the party going until dawn, hosting romantic dinners in restaurants and appearing in the most elegant outfits.
As for Rizzi, he was the ultimate Italian playboy, as his friends, the press and women called him for a whole decade. No wonder Brigitte Bardot turned her attention to him. She was 34 at the time, ten years older than him, tired from her divorce from Opel heir Gunter Sachs. Gigi Rizzi didn't have the financial means of her ex-husband, but he had the means and perhaps the luck. Their first date came when Bardot herself invited Rizzi to go water skiing with her. She was unaware that he happened to have been taught the sport by a former world champion who was giving water-skiing lessons in Portofino. His skills surprised her. And the first time he entered her famous house, La Madrague, bypassing the dozens of paparazzi permanently outside, he was offered coffee and instead asked for two glasses of rosé champagne. As for the camera-less street in front of the French diva's home, he made sure one day to cover it with red roses, a fact that was written about in several publications with his name entering the public consciousness even more.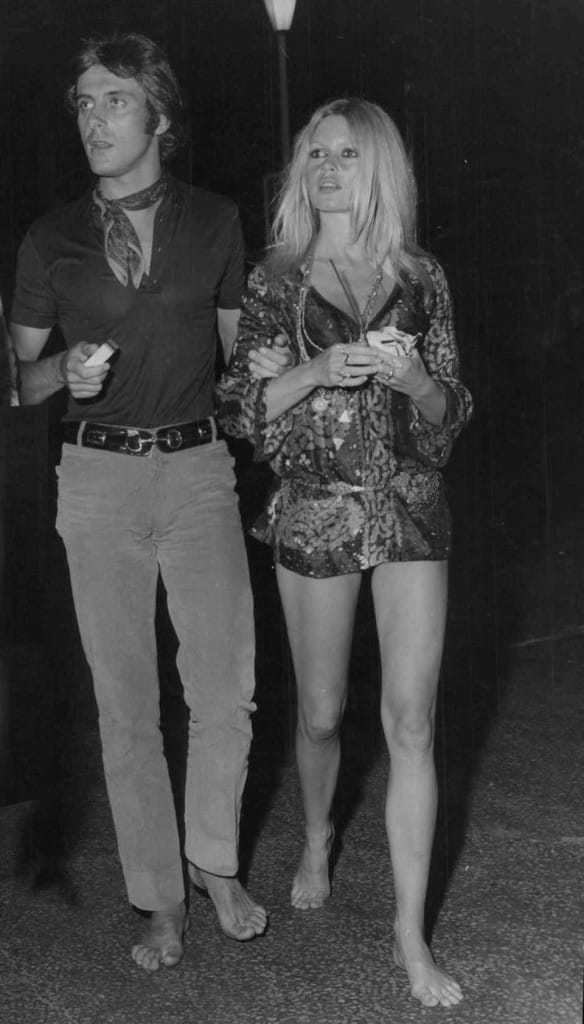 She did not consider the move self-referential or embarrassing. She was already smitten with his source brio and his hedonistic approach. And to think that by then Bardot had avoided nightclubs, drinking and the spotlight – a trifecta that, by contrast, for Rizzi seemed to be an end in itself. More than a few photos were published in French publications of the two of them embracing and kissing, presumably a few pages down from the headlines of the roadblocks on Parisian streets. It was the summer of 1968, you see. A few hugs and some dips later, they parted, without any grudges. Just like that. The only thing Bardot has said about him is this: "Gigi was sweet. We asked nothing of each other but pleasure and simplicity. It was a moment in time."
Really who can blame him for making the most of this brief fling with Brigitte Bardot? Which even became a national trophy for the Italians, boosting the male ego of every native who reaped the narrative of the gruff Mediterranean lover conquering the French sex symbol. As for Rizzi himself, it was thanks to this romance that he was able to open some doors to pursue his dream of becoming an actor. Inevitably he was only able to play the playboy in a few films, such as Carlo Lizzani's Roma Bene (1972). He was also able to get on the radar of famous models and actresses and was able to move around with many of them such as Veruschka, Jacqueline Bisset, Dominique Sanda, Cynthia Lennon and Nathalie Delon (Alain's ex-wife). Finally, he managed to cash in on his overall experience in the nightlife of Saint Tropez, opening with the rest of Les Italiens, the first disco in Milan in 1969, the infamous Number One.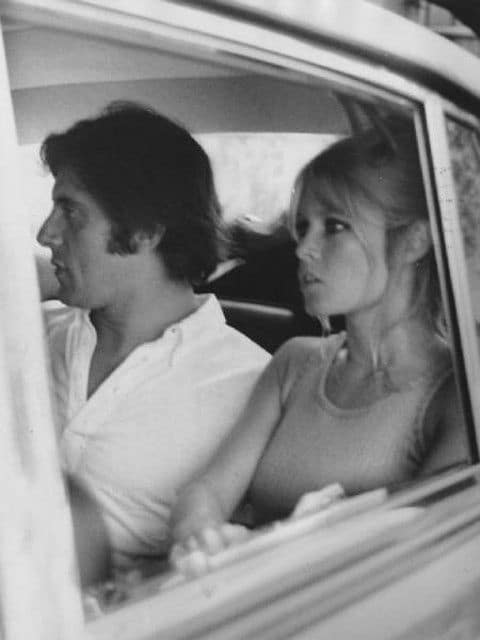 Somewhere around then the decline of Les Italiens began. The Italian authorities found cocaine in the Number One's bathrooms and convicted the owners who were eventually deemed to be a bad influence on Italy. Rizzi considered it a defeat to hide at home, so he decided to move to South America for a fresh start. However, Buenos Aires, in the mid-70s, did not turn out to be a good choice for a heavy cocaine user like himself, so he ended up in a rehab clinic. His redemption came only thanks to the support of Argentinean Dolores Mayol, the woman who became his wife and mother of his three children. Together they moved to Pampa, Argentina for the next two decades living a rural life, raising animals and growing vegetables. He spent his last years with his family in Liguria, Italy. Until he passed away in 2013, he would occasionally visit Italian TV shows and tell stories of the golden age of Les Italiens, when it was possible for a charming unremarkable Italian to win the heart of the world's most desirable woman.