by Christos Ch. Liapis*
The war and humanitarian crisis in Ukraine, in addition to the daily image of disgust for the atrocities that accompany the invading hostilities, are taking place while the COVID-19 Pandemic is still active, threatening and particularly dangerous. in conditions of hatching, widespread and destruction of health structures, such as those created by the Russian invasion and the consequent displacement of populations, crowds of soldiers and civilians and the criminal loss of human lives and basic infrastructure.
At the same time, fears and threats of the use of "tactical" nuclear weapons by Russian forces are growing, as long as the achievement of their objective goals is delayed. Regular nuclear weapons are defined as the less powerful nuclear weapons intended to hit purely military targets within a theater of operations.
This situation is a mirror reversal of the axes of tactical nuclear deterrence applied by NATO during the Cold War when, given the
The vast and solid firepower of the then Warsaw Pact in Central Europe, its superiority was such that credible NATO circles argued in the mid-1970s that in the event of a conflict with conventional weapons, the Soviet Union and the Its allies were able, within 48 hours, to occupy the whole of West Germany and to continue their normal advance towards the occupation of Western Europe, with the forces of the then USSR and the rest of the Eastern Bloc countries showing numerical superiority in all areas. except for nuclear warheads.
As early as 1967, the NATO Council had adopted the so-called "flexible response strategy", which was articulated on the need for a high degree of conventional readiness, to the point of conducting even a regular nuclear war, in view of substantial Soviet nuclear capability. which was organic to the Soviet conventional forces.
So exactly what Putin and Lavrov are threatening to do, using small-scale nuclear weapons if they continue to delay their advance inside Ukrainian territory and reinforce Ukraine with NATO warheads, is a reversal of strategic strategy, with a reversal a defense doctrine adopted by NATO during the Cold War, to find its post-dated tactical, aggressive isomer in Putin's current nuclear threats.
In other words, as NATO has been declaring since the 1970s that if attacked by serious (non-nuclear) forces it would be possible to resort to a regular nuclear war, "sooner than necessary", so the current Russian leadership threatens to use regular nuclear weapons, but with a purely aggressive orientation, not because the territorial integrity or national sovereignty of the country has been threatened, but because the Russian army is facing unexpected resistance from Ukrainian forces which it has not yet been able to defeat.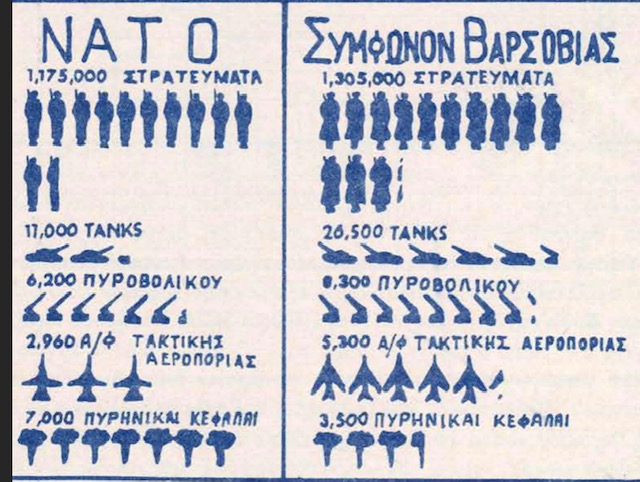 * Christos Ch. Liapis MD, PhD, MSc is a Psychiatrist, Doctor of the University of Athens and President of KETHEA.
photo credit: unsplash