by Savvas Papadopoulos
One of the most distinctive masterpieces of Alfred Hitchcock's "Strangers on a Train" (1951) has genuinely changed the film industry, as a shining example of his ground-breaking directorial prowess. The film is based on a novel by Patricia Highsmith and is a prelude to the golden decade, where the director created his magna opera. (Dial M for Murder, Rear Window, To Catch a Thief, Vertigo, North by Northwest, Psycho).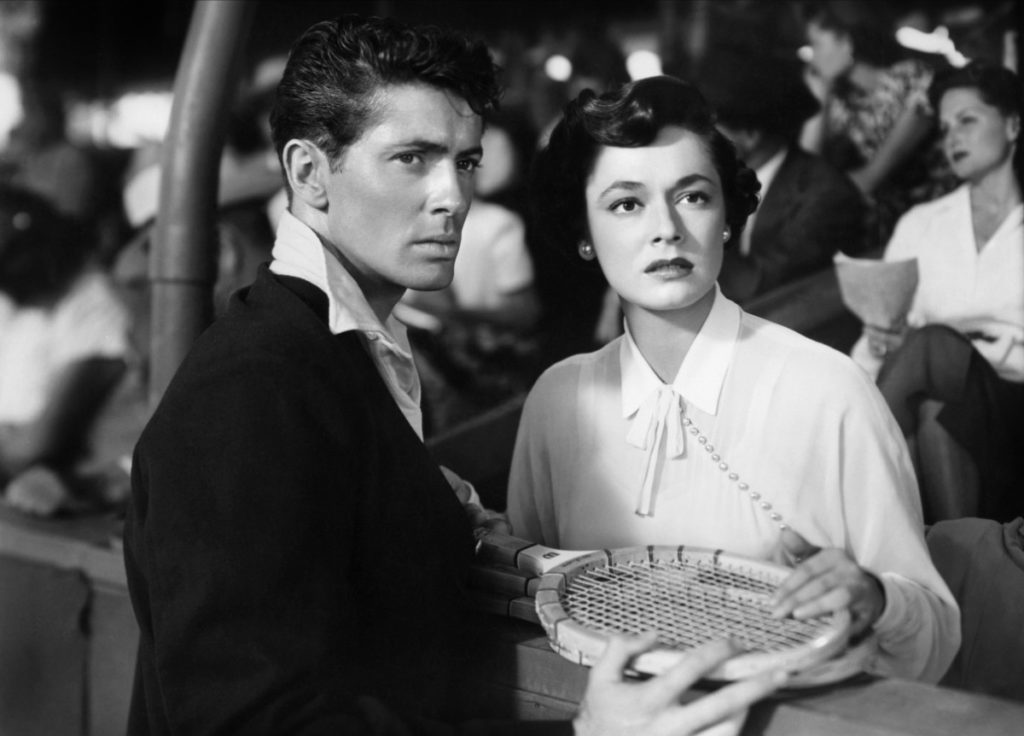 A creepy but simultaneously funny scenario reveals Hitchcock's true artistic credo. The well-known tennis player Guy Haines (Farley Granger) meets on the train to Washington a stranger, who mysteriously attracts him. Bruno Anthony (Robert Walker) who recognizes him from magazines, already knows that his wife refuses to divorce him and thus reveals his plan. Each man will kill the bothersome person in the other man's life. He plans to kill Guy's wife, who in turn must kill Bruno's father. Guy thought he is not being serious until Bruno is carrying out his plan, and there is when he realizes a psychopath killer.