by Dimitris Gkouravas, Oenologist
The world of wine is magical, mainly for the great wines produced all over the world, for the taste pleasure that moves us every time we taste a good wine, but in some cases, it is also the buildings of some wineries that deviate from the classical standards and create impressive architectural achievements.
Some of them are classic, some others modern, but all, with a common element of architectural differentiation and uniqueness.
Bodegas Ysios:
This winery designed by Santiago Calatrava in the La Rioja region of Spain is considered a place of worship for wine.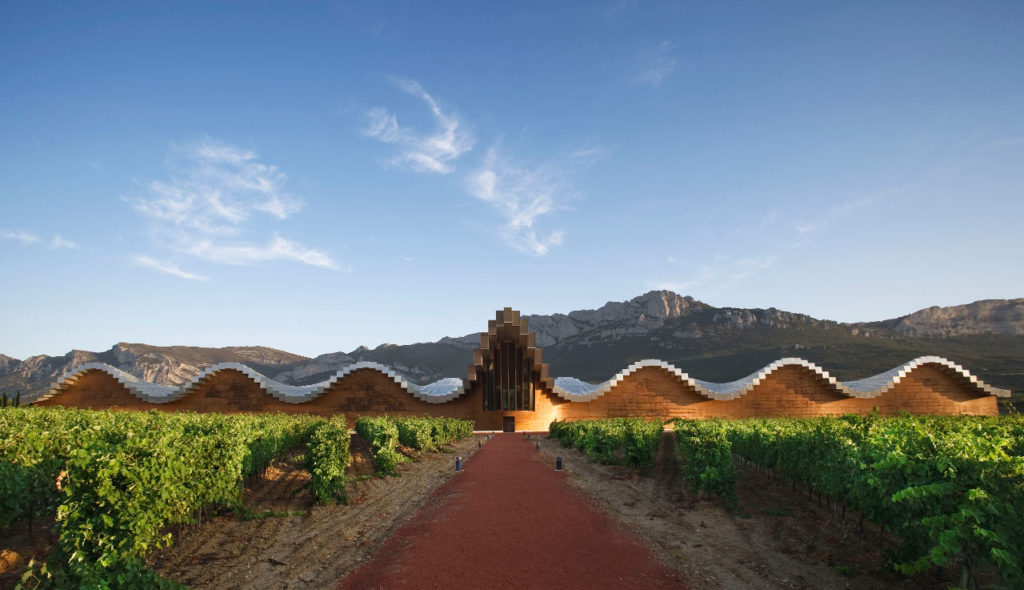 Château Margaux:
One of the most famous wineries in the world, in the Margaux region of Bordeaux, and owned by the Greek Corinne Mentzelopoulos.

Marqués de Riscal:
When the Spanish winery Marques De Riscal (Rioja) wanted every visitor to experience the innovative spirit and the world of the senses embodied by the winery, they turned to the famous architect Frank Gehry.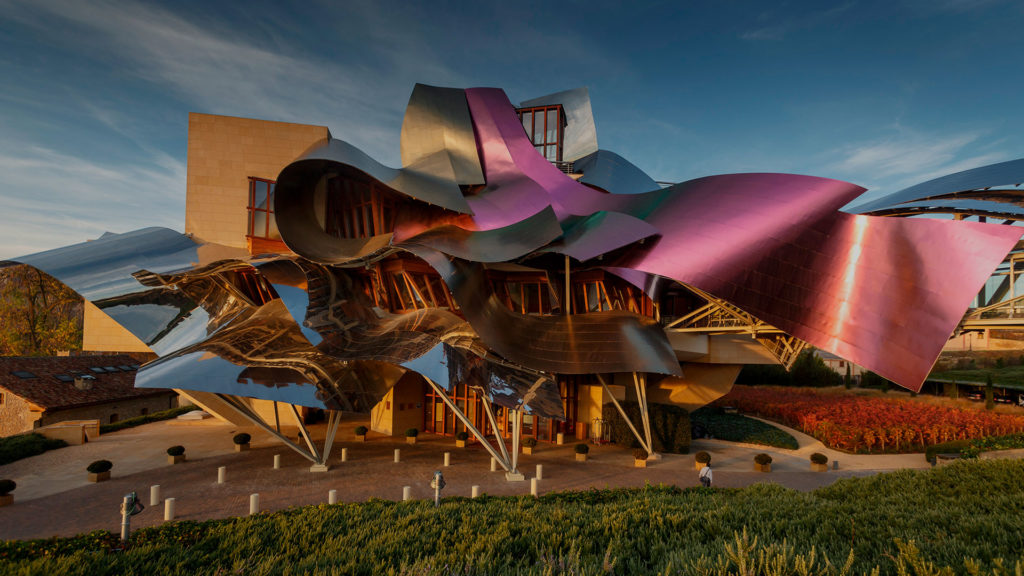 Opus One:
A winery born from the collaboration of two historic wineries, Baron Philippe de Rothschild and Robert Mondavi, Opus One was created to produce exceptional wines in Nappa Valley – California.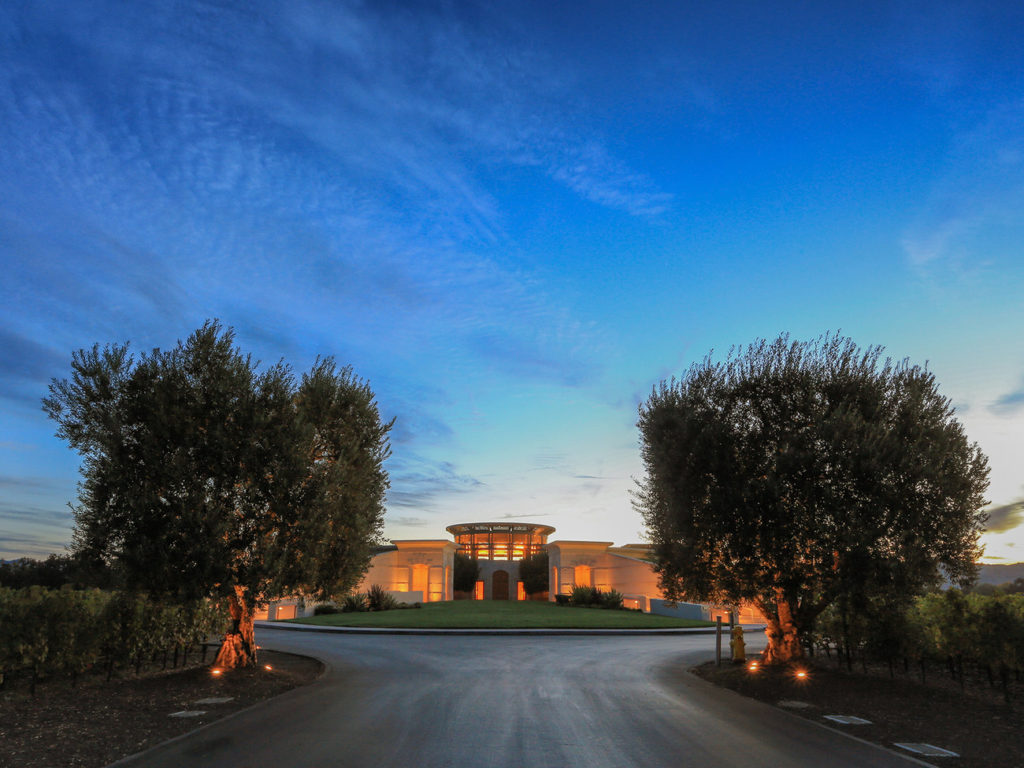 Bodegas Sommos:
SOMMOS, is an avant-garde winery in the heart of the Somontano region. The geometric play turns the interlocking cubes of Sommos into a prism for the architecture that is internationally known as "one of the architectural wonders of the wine world".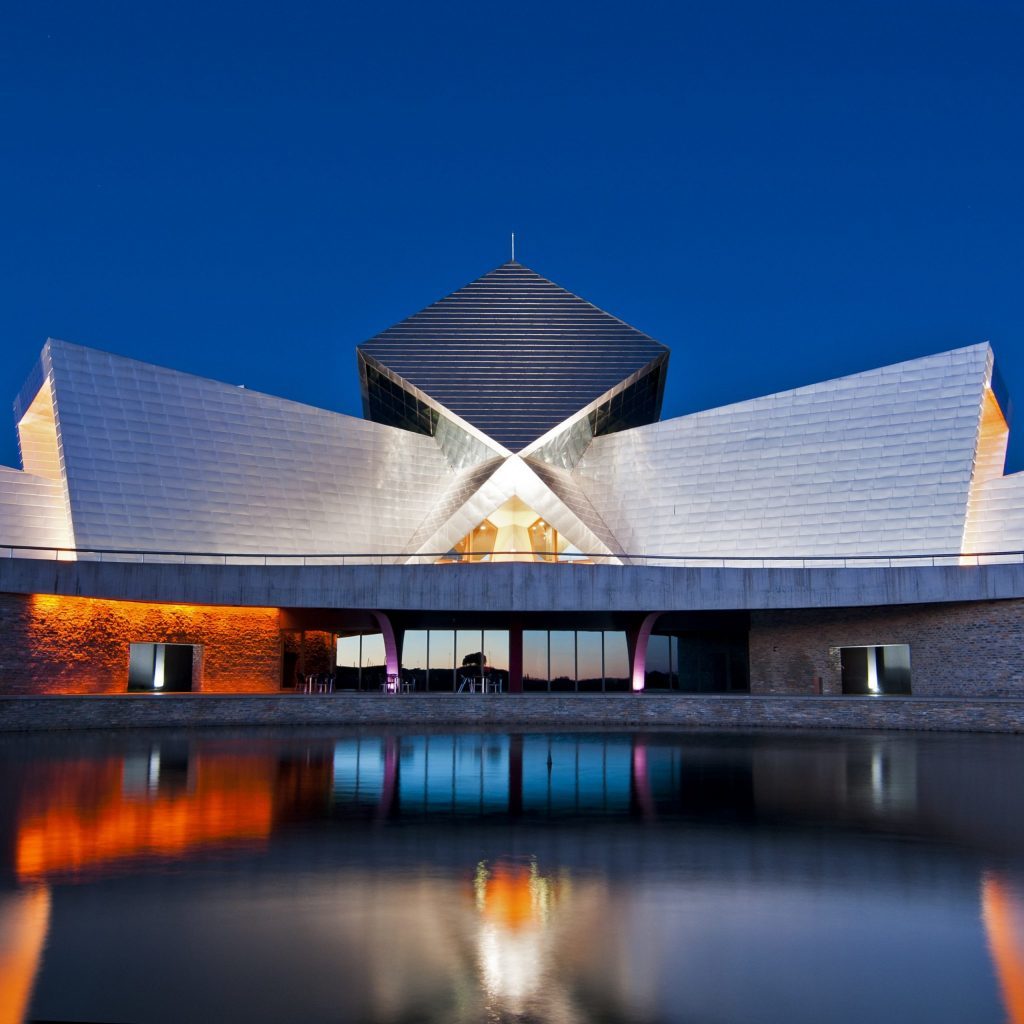 Ceretto Winery Monsordo Bernardina, Alba, Piedmont, Italy:
This former 19th-century farm was acquired by the Ceretto family in 1987 and turned into a winemaking headquarters, which the family described as its "nerve center." The highlight of the winery is undoubtedly the futuristic, space-like observation deck that rises above the vines, offering visitors a panoramic view of the estate. Known as Acino, the Italian word for a grape vine, it overlooks the vineyards of the Barolo hills.