He was born in the USA, lived his childhood in the South of France and then in Florida.
He was expelled from his school.
He managed to graduate from high school.
He stole his mother's credit card and went to Patagonia for 5 years.
Then to Australia.
There he studied Environmental Sciences.
The next year he traveled the world, from Morocco to Nepal, from France to Thailand until he arrived in New York.
He lived there for a while.
He also lived in Colorado.
He also lived in Los Angeles.
He still lives there, in the boho neighborhood of Venice Beach (where else?).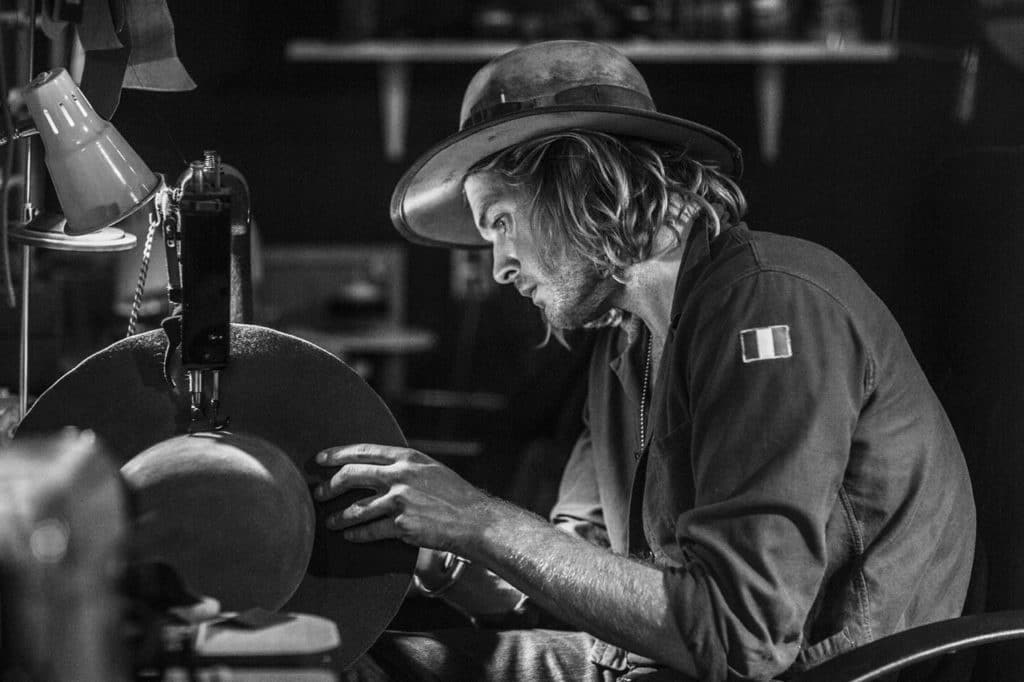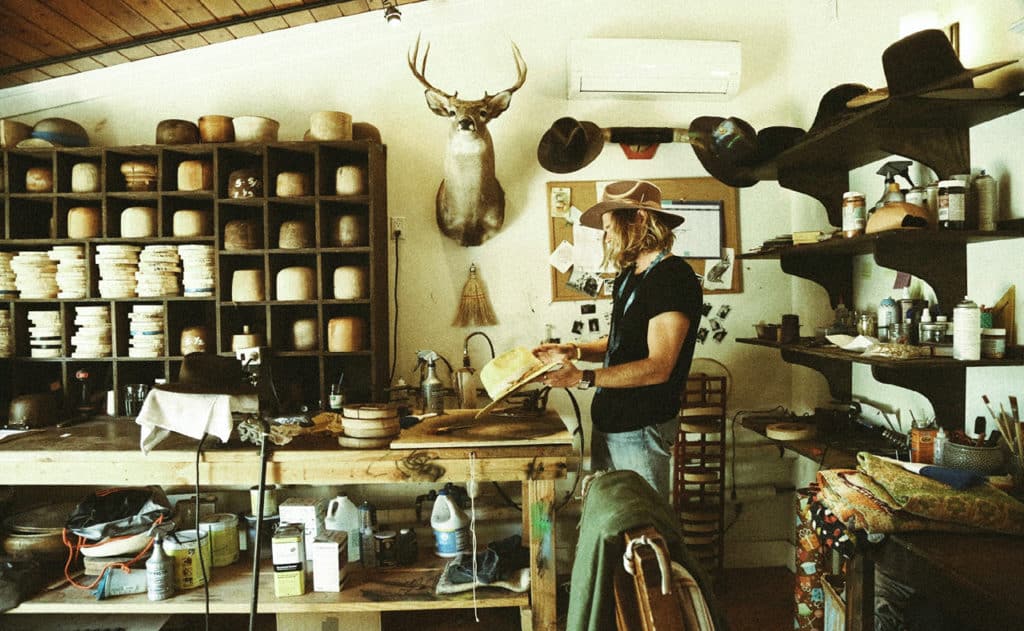 Nick Fouquet is very relevant today because he makes hats…by hand using traditional, old-school techniques.
He uses 100% beaver skin, the harvest of which is completely sustainable and friendly to nature.
Each hat has something from his traveling experiences and his bohème mentality. That is why his creations suit those who can share his traveler's attitude and boho style.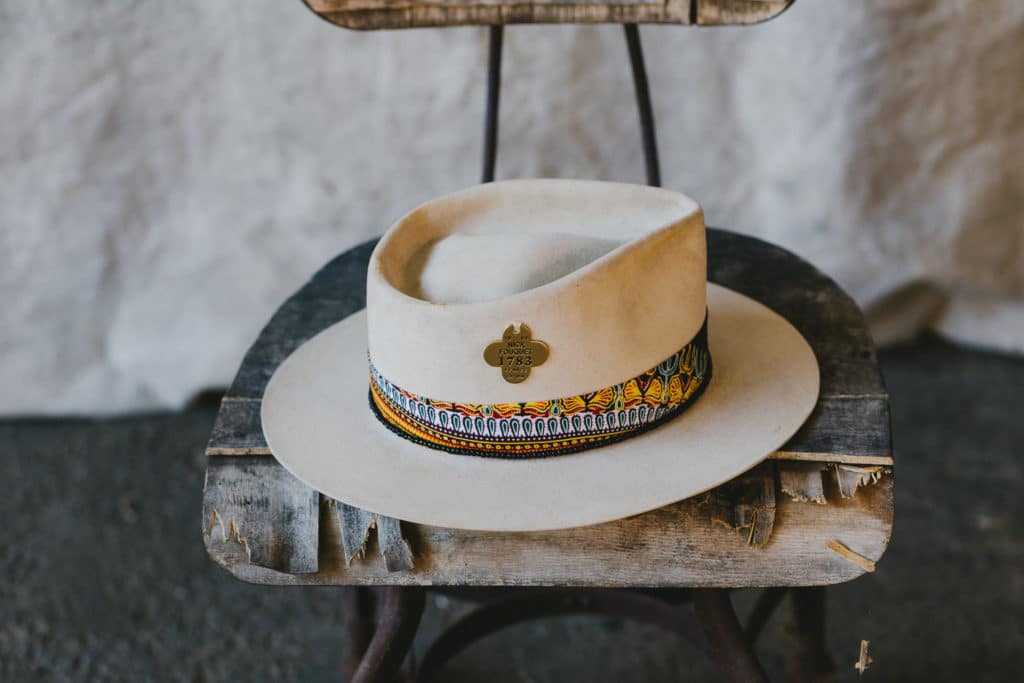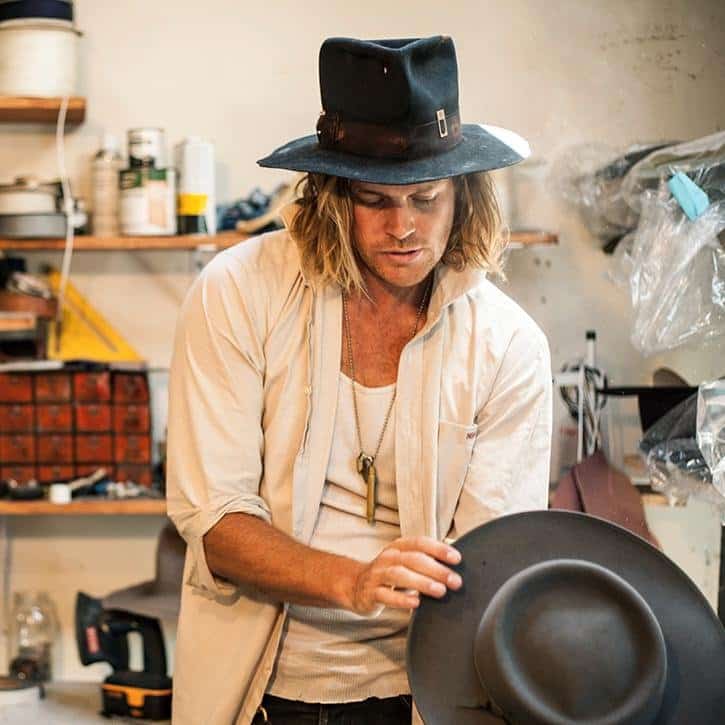 Feathers, velvet, raw fabrics and a match decorate his western style hats, while inside, you always find a silk lining and some kind of symbol.
When you wear a Fouquet hat, you wear a story…which is yours now too.