Bohemian spirit and light-hearted aesthetics come alive within the luxurious walls of Riad Jardin Secret in Marrakech. As its name suggests, it is a hidden oasis set in a quiet alleyway in the bustling medina. Paris-based creative duo Cyrielle Rigot and Julien Tang have revived the 6-room villa, which can be rented in its entirety or by the room.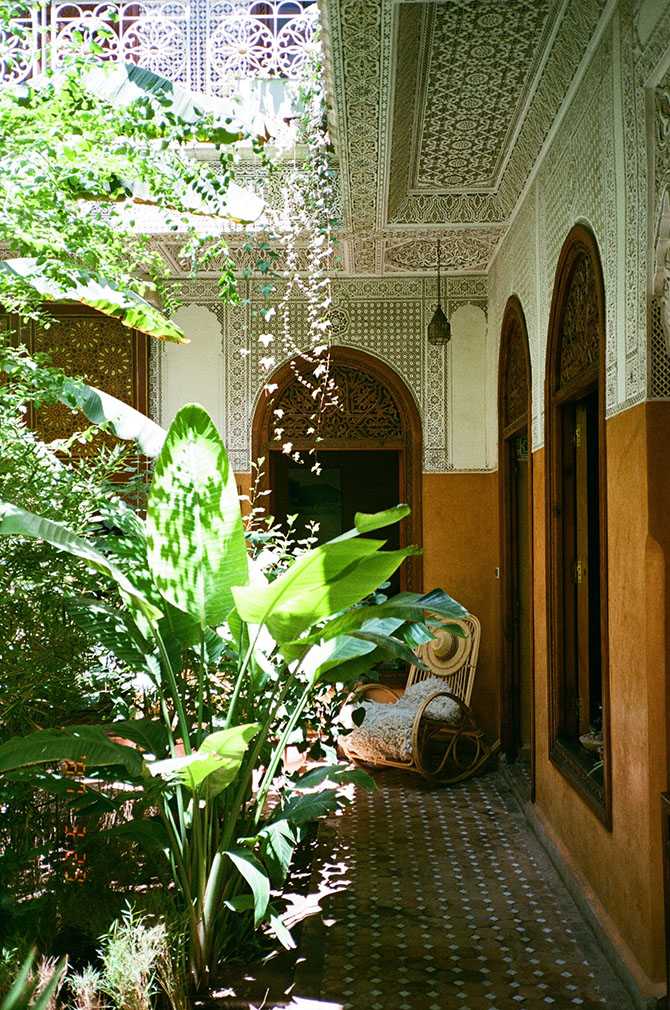 Dating from the early 20th century, the house has been carefully restored, with the replacement-revitalization of the mosaic surfaces and stucco walls, and the addition of details that reflect the designers' expertise in fashion and design.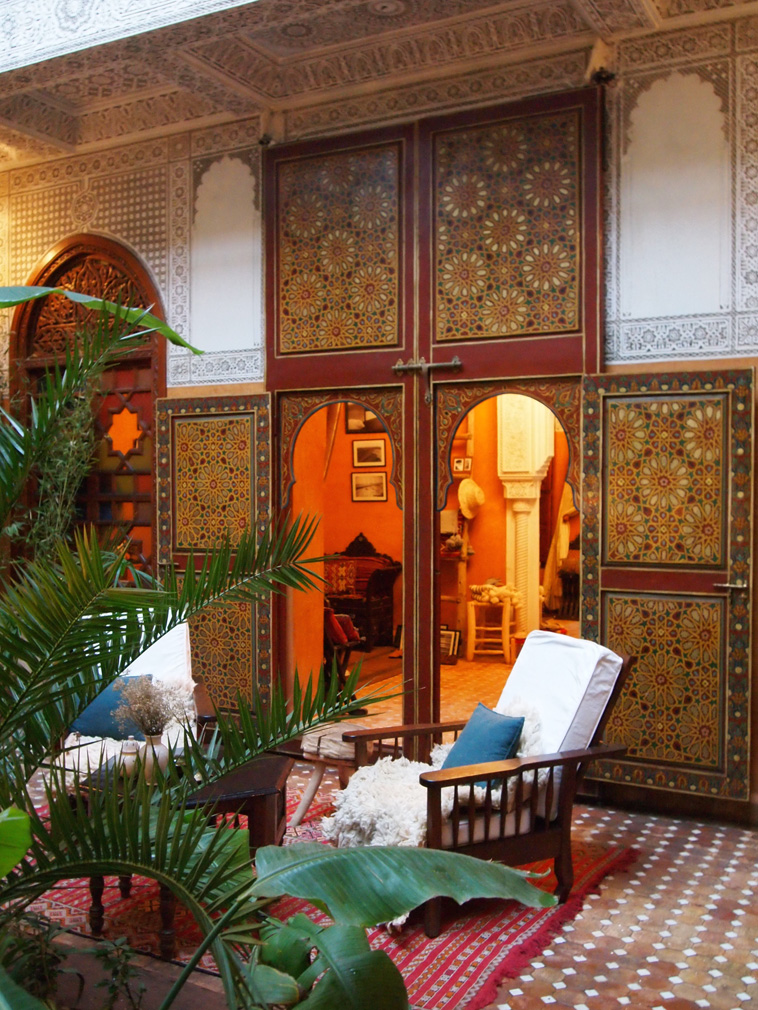 As in any traditional riad, the courtyard is the focal point of the area and a large fountain is home to turtles and palm trees. Looking up, on the sunny rooftop terrace, there's a vegetarian restaurant run by local Chef Mohamed. Although the restaurant is open to the public at lunchtime, in the mornings it is open exclusively for guests of the residence, offering uninterrupted views of the nearby Koutoubia Mosque and the Atlas Mountains.
The most impressive part of the house, however, is the interiors. The rooms are full of ornate details: high ceilings hand-painted with original designs and furnished with handmade crafts. Similarly, the bathrooms are decorated with zellige tiles.