In Mallorca, the Balearic island with its eternal sunshine and rare natural beauty, two childhood friends, Antoni Esteva and Jaume Danús, decided to make their childhood dream of building a luxury hotel and wellness retreat come true. And they succeeded, with 'Es Racó d´Arta' being an architectural marvel, located on a huge estate dating back to the 13th century in the small town of Artà, in the eastern part of Mallorca. It consists of 8 suites and 21 smaller, more independent houses, scattered around the estate among olive trees, vineyards, palm trees and organic gardens.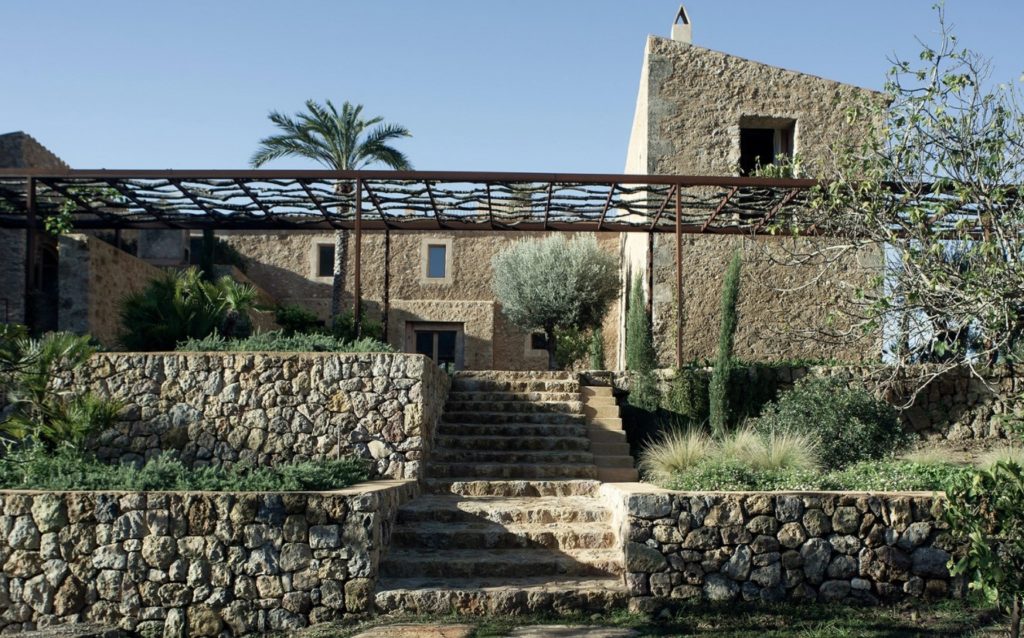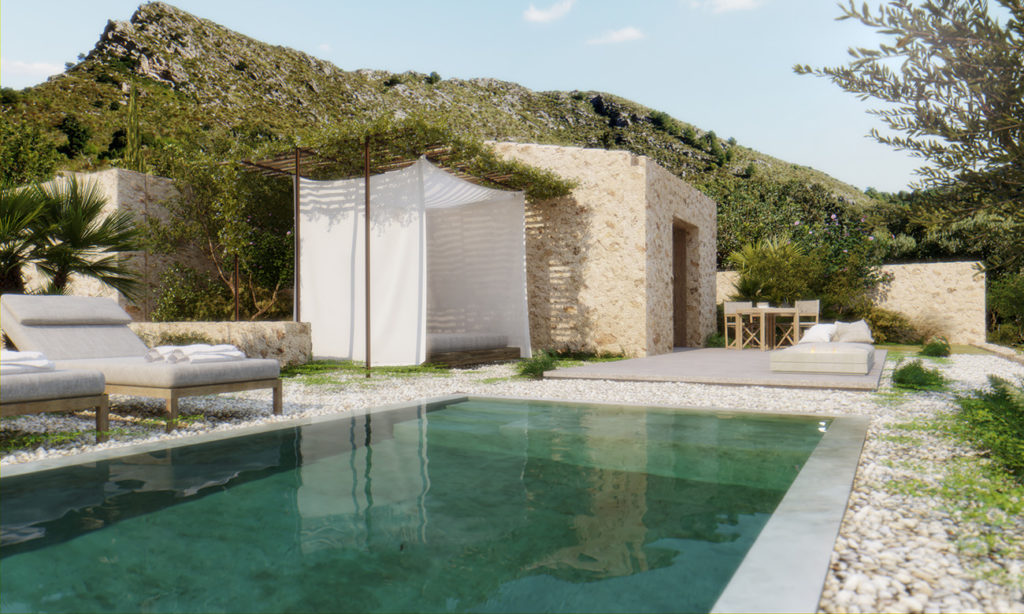 Each house was designed and built with respect to the architectural and natural heritage of the island, the culture and the slow pace of life. In this way, a sense of silence and tranquility is reflected throughout the design of both the interior and exterior spaces. All the materials used by Jaume and Antoni to restore the main house are recyclable. Inside, the soft textures, stone walls, wooden beams, earthy colours and textiles from local manufacturers stand out, perfectly combining rustic and minimal style, creating a unique atmosphere.
A meditation room and a luxurious spa invite guests to relax, eliminate negative thoughts and "heal" their mind and body. Finally, to immerse guests in the island's atmosphere, Es Raco d'Arta also offers a variety of wellness services, such as yoga and cooking classes, and very often organizes various exhibitions on its premises. Its restaurant, under the direction of local chef Teresa Enseñat Forteza-Rey, offers Mediterranean flavours and a wide variety of vegan and healthy dishes.