In Rovaniemi, Finland, Helsinki-based architectural firm Puisto has created a series of "tree houses" for the "Arctic Treehouse Hotel", built in the style of "cone cows", a new trend in architecture, in which the exterior of the buildings has the texture of oak.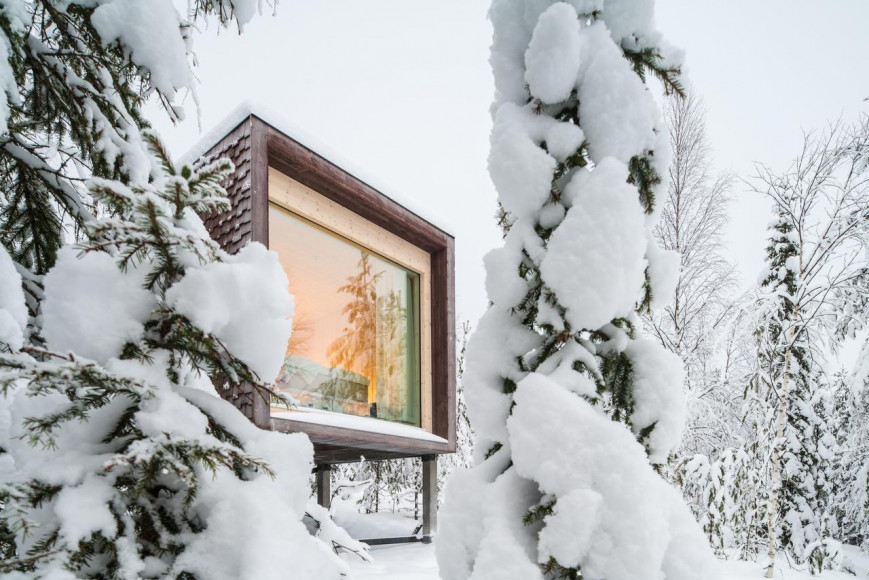 This office has so far built 32 such houses, which are offered in duplexes. The studio's philosophy for these creations was to have as little impact on the environment as possible and for this reason, they are fully in harmony with the aesthetics of the surrounding landscape that surrounds them.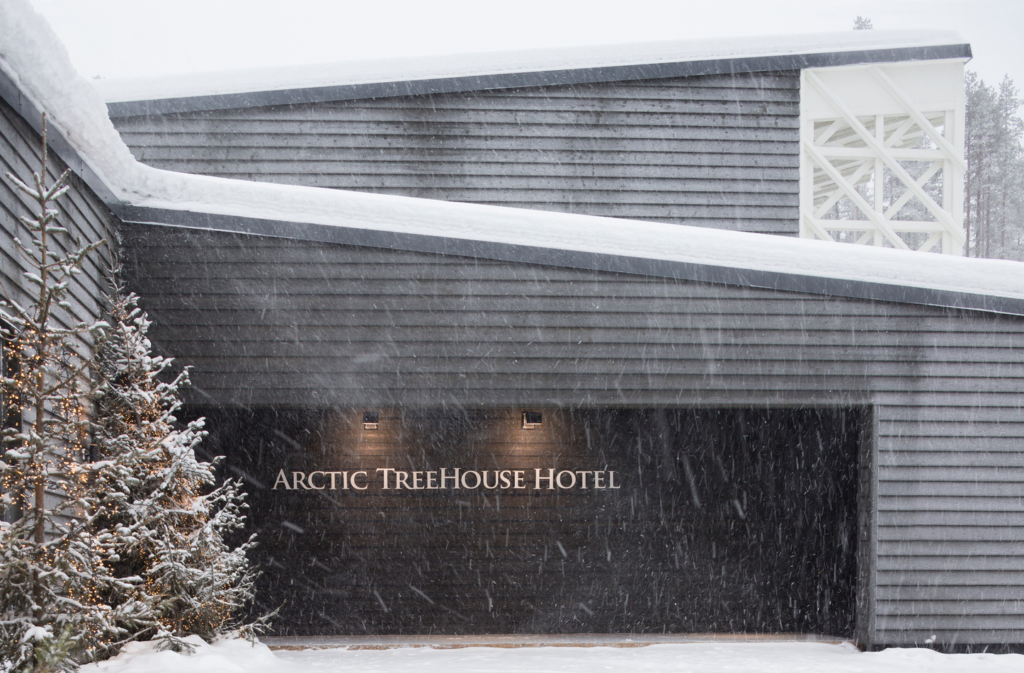 In addition, the interior of the houses is inspired by the Scandinavian architectural tradition and stands out for its bright light and white tones, as it is entirely clad in white wood, while the impressive glass wall offers the visitor the opportunity to enjoy the view of the snowy landscapes that spread out. Finally, if one is lucky, one can catch the unique colours of the Northern Lights from this particular location.