Ambika Hinduja presents her latest sculpture, which is inspired by the harmony of autumn leaves, at the Victoria and Albert Museum.
A miniature piano, entitled 'Harmony of Nature – A Concerto of Art', has nature as its muse. The piece was designed and commissioned privately for the big supporter of the arts Sangita Jindal, and came to life with the  collaboration of the iconic company Goldfinch by Edelweiss, who meticulously crafted Hinduja's intricate design.
The piano was unveiled in October 2023 – an Edelweiss Goldfinch grand acoustic mini piano, bearing an ideal structure, uniting nature, sculpture & technology.
Encased in bronze and clad in 22.5 carat gold leaf, the distinctive design has a shape that mimics the movement of a leaf falling from a tree.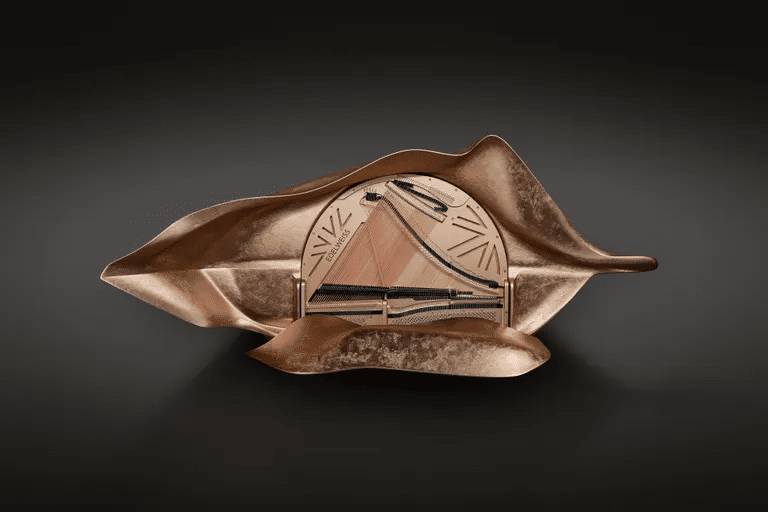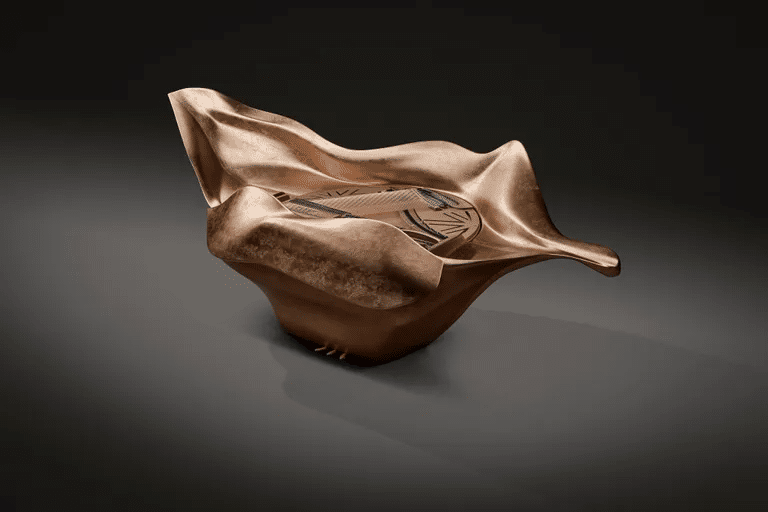 Photos Courtesy of https://www.impeccableimagination.com/