The addictive effect of love is the central idea of the performance "Butterflies in the Stomach" which incorporates theatre, music, dance, new media and social media and which is signed and directed by Konstantinos Rigos, at the Main Stage of the New Cosmos Theatre.
The plot of the play unfolds through a collage of snapshots, texts, videos, songs, dance, through which we follow in fragments a few weeks of the life of the main character, an anti-hero of our time, fully absorbed in satisfying his greatest need: love.
Representing Gen Z, Millennials, Generation X, the generations nurtured by computer technology, the Internet and networking, the performers further ask us what makes digital love different from analogue love, how much love and separation are like a plunge from above, how ready we are to take risks again and again, if we are all willing to become members of Gen L, the generation that puts love above all else.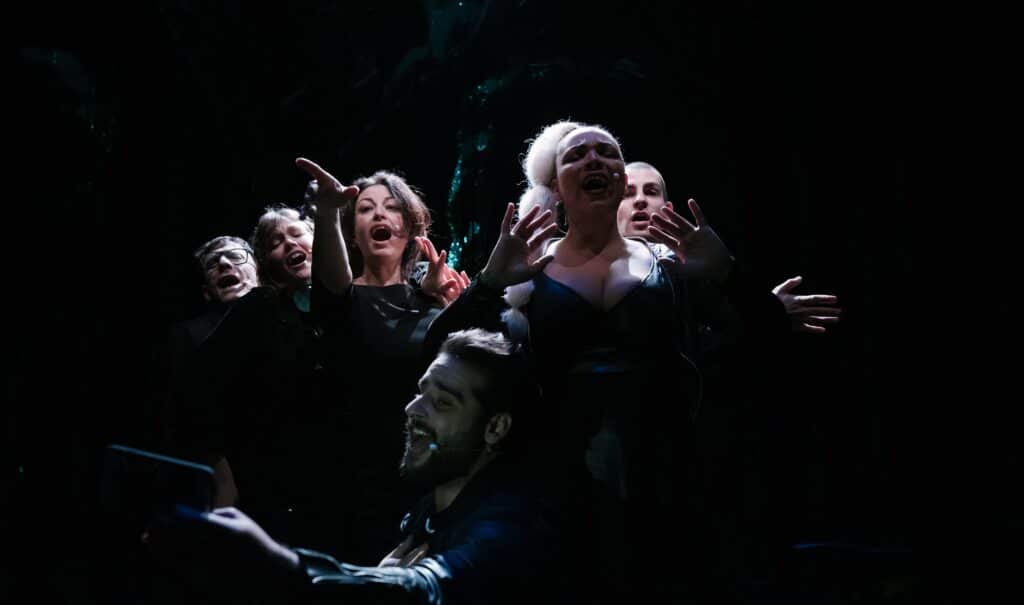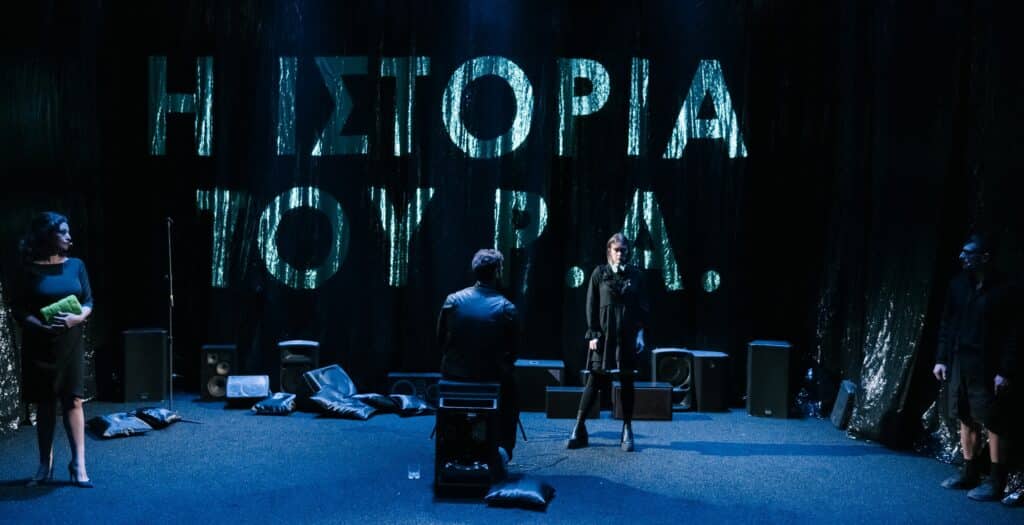 The phrase "butterflies in the stomach" describes the physical reaction of the human body when there is a decrease in blood flow to the stomach in the face of a threat or in a fight-or-flight situation. It's no coincidence that the phrase has been associated with the emotion of love…
The actors in the performance are (alphabetically).
Performers of the show
Conception, direction, stage design.
Text: Eri Kyrgia
Music: Grigoris Eleftheriou
Costumes: Greece Damianou
Lighting: Eleftheria Decaux
Video: Vassilis Kechagias
Assistant director: Angelos Panagopoulos
Photos: Patroclus Skafidas
Creative Team at Visual Arts & Graphics: Linear Creative Content Company
Duration: 90 minutes
Ticket prices
Wednesday – Thursday – Friday
Regular 17€
Reduced 15€
Saturday & Sunday
Regular 20€
Reduced 17€
Days / Hours
10.02.2023 – 05.03.2023
Wednesday 20:00
Thursday 20:30
Friday 21:00
Saturday 21:15
Sunday 18:30
08.03.2023 – 09.04.2023
Wednesday 20:00
Thursday 20:30
Saturday 21:15
Sunday 18:30
Optional Dress code: black
Tickets for the show are on sale:
https://www.viva.gr/tickets/theater/butterflies/
New World Theatre
Address: 7 Antisthenous & Tharypou, Athens
www.nkt.gr
www.facebook.com/theatroneoukosmou