He grew up in a traditional family of tailors and soon, at the age of sixteen, Ayres Gonçalo had already fallen in love with the art of tailoring and was lucky enough to be given the opportunity to work after school hours in the shop of his grandfather Ayres Carneiro da Silva, owner of Ayres Alta Costura, who was considered one of the best Portuguese tailors. Grandfather's career lasted seventy years, where he sewed suits and other clothing accessories for a distinguished clientele. By the time he was nineteen, Ayres Gonçalo devoted most of his days to tailoring, as it became a full-time profession under the guidance of his mentor.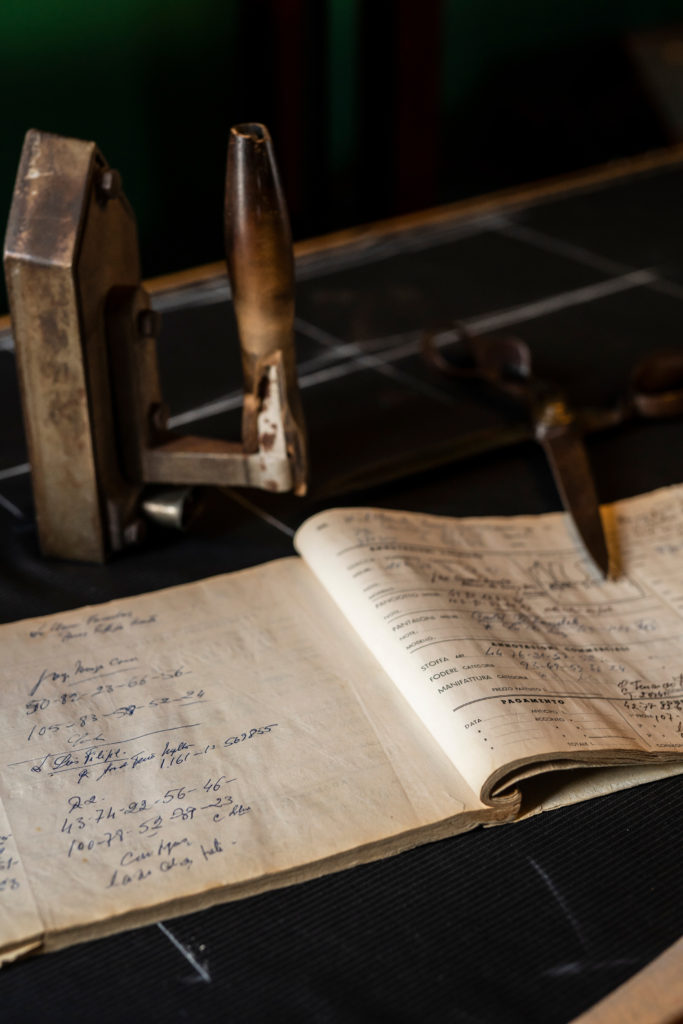 In 2004, Ayres made the decision that, in order to expand his skill set, he needed to embark on an international adventure in Madrid. There, at the Sociedad de Sastres de España, he was given the opportunity to improve his knowledge and sewing techniques. While maintaining a full-time job with a well-known Spanish tailor ( Pedro Muñoz of N. 72 on Calle Serrano), the Sociedade de Sastres de España awarded Ayres the Cortador de Sasteria certificate in June 2005.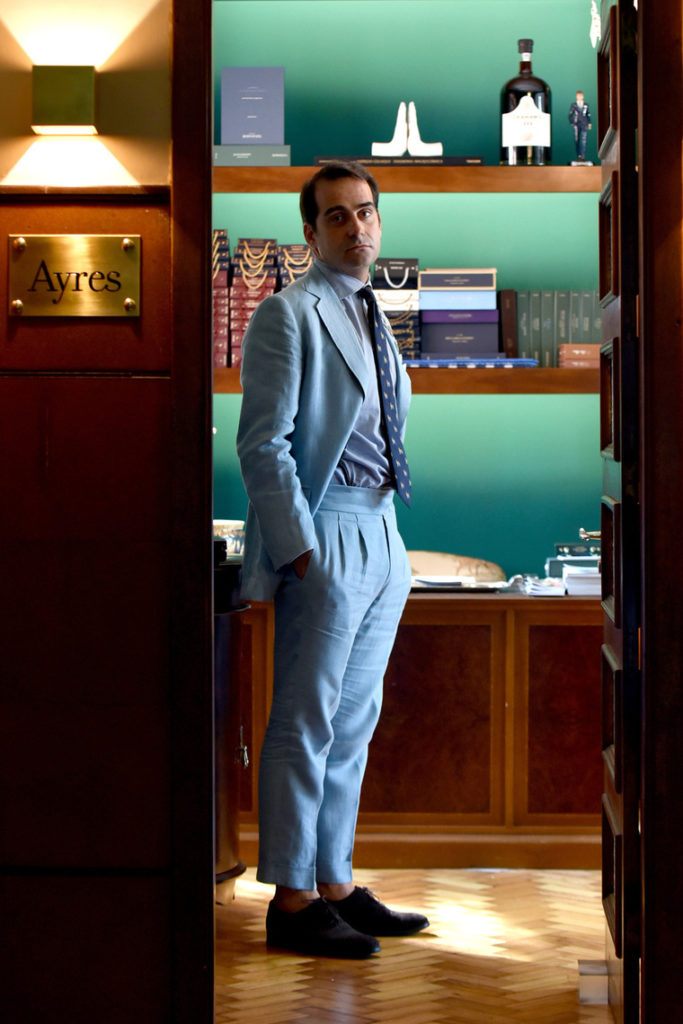 In mid-2006 Ayres was about to continue his international venture when he chose to move to London in order to fulfil a childhood dream of working at the Golden Mile of Tailoring. This street, better known as Savile Row, is home to the most famous names in the world of traditional bespoke tailoring. After overcoming the initial nervousness of finding a role in this new country, Ayres was offered a position at the renowned Gieves & Hawkes who are located at No. 1 Savile Row. Here he was given the opportunity to make suits and other garments from scratch, while learning the high standards required to achieve the Savile Row designation. The highlight of his career while working for Gieves & Hawkes was undoubtedly when Ayres was asked to make a suit especially for the then Prince of Wales Charles, now King of Britain.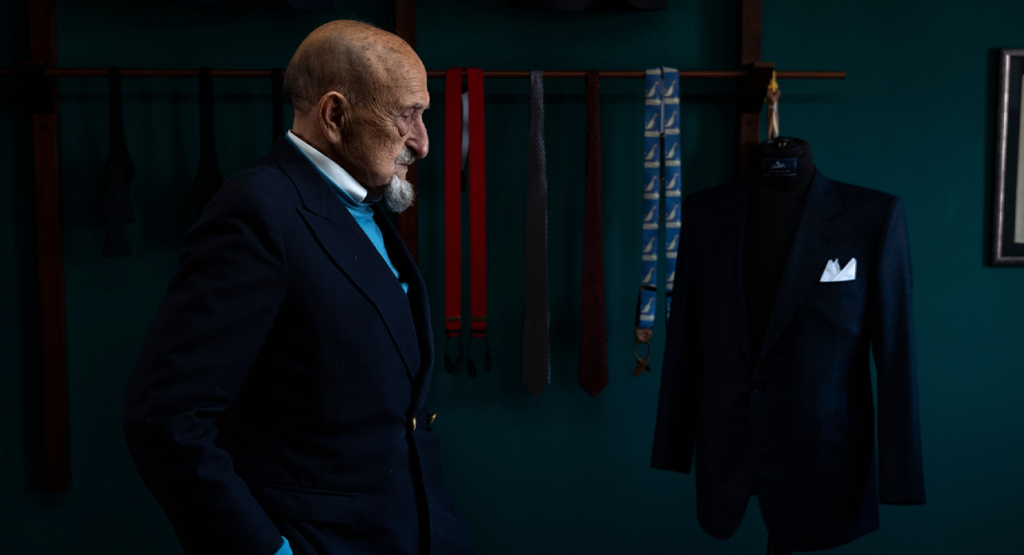 In 2009, while still working at Gieves & Hawkes, Ayres was a finalist in the Golden Shears Contest, a competition designed to recognise young up-and-coming tailors working in the UK. In 2010 he received the Bespoke Tailor certificate from the Savile Row Bespoke Association, a seal of approval that gives him global recognition as a tailor who is part of an elite group of bespoke tailors in what can best be considered the Mecca for men seeking the best of tailoring – at Savile Row.
It was late 2010 when Ayres decided to gain further international experience. His first stop was New York, where he worked with the famous, up-and-coming tailor – Michael Andrews. This six-month collaboration allowed him to enhance his experience through exposure to the craftsmanship of New York tailors, which then led him to China, where he worked for several months training tailors in Shenzhen and Hong Kong. Currently based in Portugal, he operates between Lisbon and London and devotes his time exclusively to his Portuguese and international clients.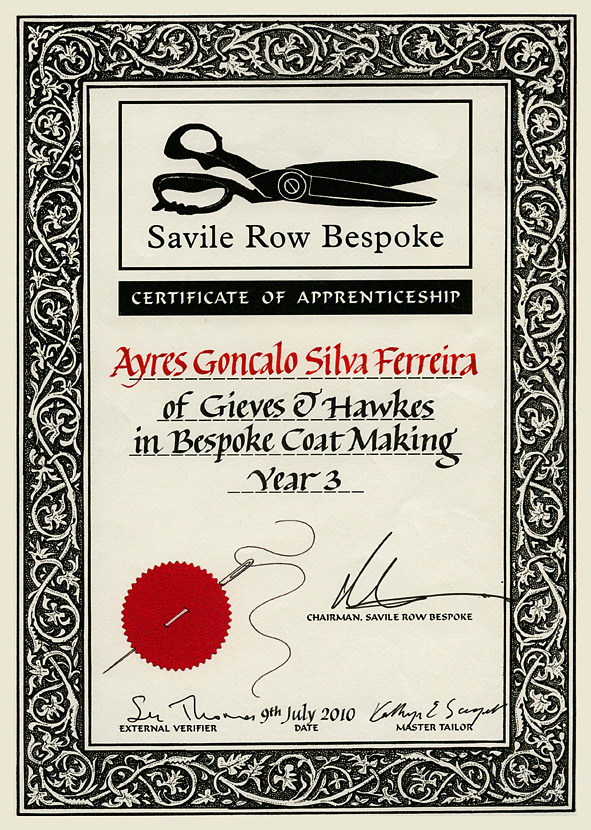 Photos Courtesy: ayresbespoketailor.com